The elegant solution for flower delivery in Brussels.
You wish to please an acquaintance who lives in Brussels or simply send flowers to your own home (address in Belgium)? Whatever the occasion (birthday, anniversary, bereavement, ...) we have the ideal and elegant bouquet. In addition to being a floral designer and florist, the flower delivery in BrusselsThis is our business.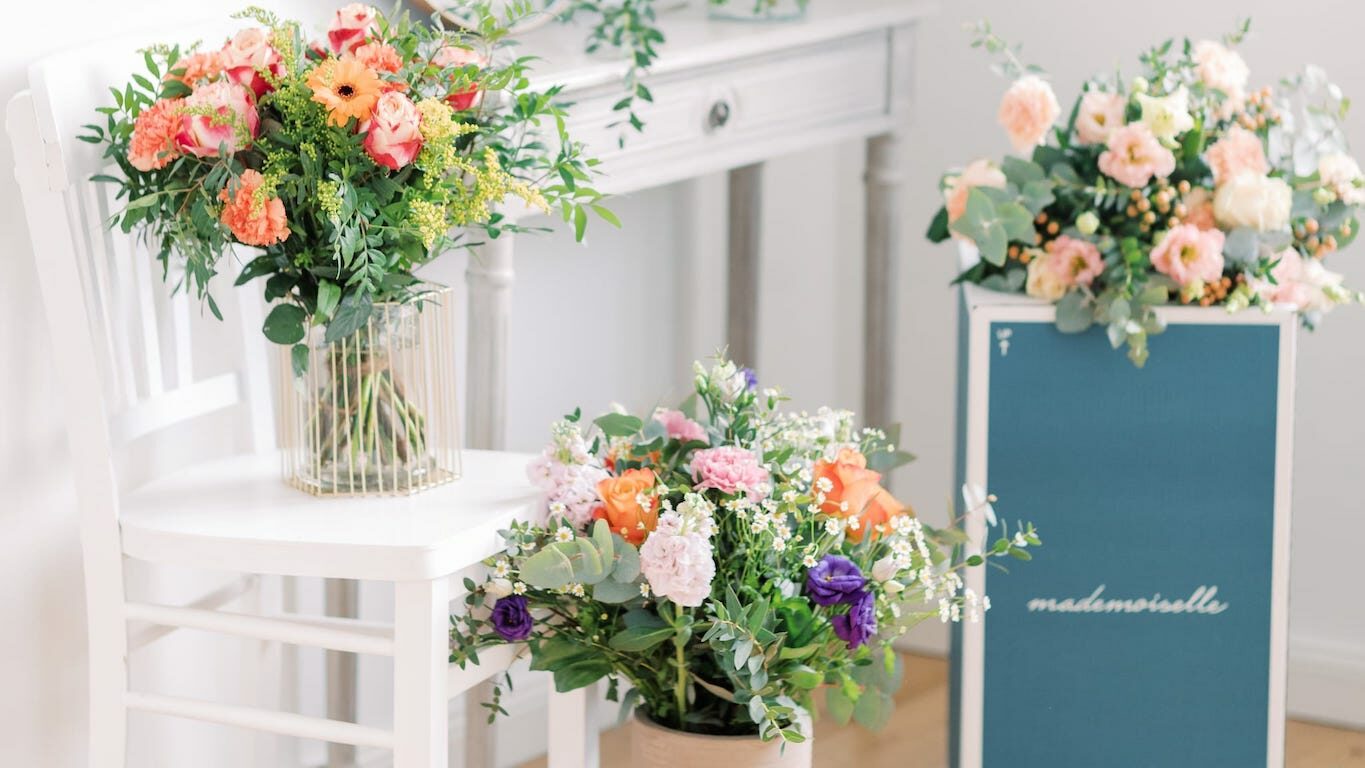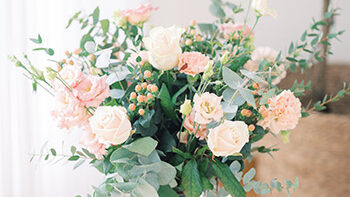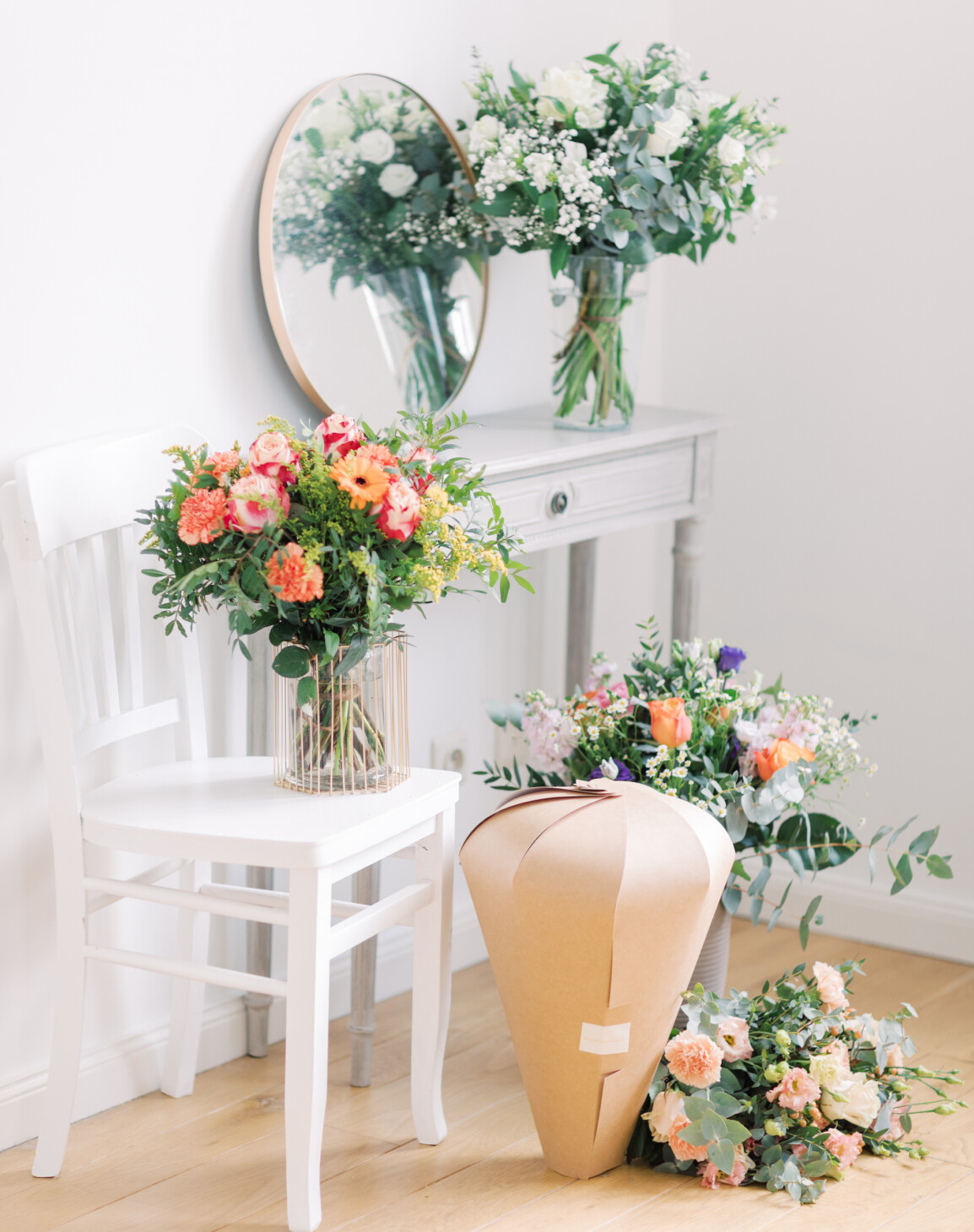 Send a bouquet anywhere in Brussels
With mademoiselle, the flower delivery in Belgium in Brussels has never been so simple and elegant. Our team of floral designers, whose workshop is located in the capital of Brussels, put all their knowledge to work to offer you a range of floral arrangements available for delivery, whatever the recipient's address (home or workplace) in the 19 communes, from the Grand Place to the depths of Ixelles and its Place Flagey.
Whatever the occasion, we deliver the most beautiful bouquets of flowers
mademoiselle is a selection of 6 bunches of flowers per season, in a price range from 30 to 90 euro. You will be spoilt for choice. Country, romantic, refined or sparkling bouquets that will enchant the heart of the recipient, whether for a birthday, Mother's Day, Valentine's Day or simply to show love or support to a friend with a flowery gift. And for the more romantic, we have the perfect gift: a beautiful bouquet of red Naomi roses. All wrapped up in a beautiful packaging, accompanied by a small word delicately printed on a cardboard, delivered at home with a smile.
We deliver our beautiful bouquets of flowers the same day in Brussels.
Flower delivery in Brussels: 19 communes served the same day!
As an online florist, we send the same day or within 24 hours the following Brussels municipalities: Brussels-City (1000), Schaerbeek (1030), Etterbeek (1040), Ixelles (1050), Saint-Gilles (1060), Anderlecht (1070), Molenbeek-St-Jean, Koekelberg, Berchem-Ste-Agathe, Ganshoren, Jette, Evere, Woluwé-St-Pierre, Auderghem, Watermael-Boitsfort, UccleForest, Woluwé-St-Lambert, St Josse-ten-Noode.
You forgot your sister's birthday? You only think about it on the day itself? Are you urgently looking for a bouquet of roses, whatever the price? Every day of the week (from Tuesday to Friday) we can deliver the bouquet of your choice the same day (order placed before 4pm). For the rest of Belgium, we offer a 24 hour delivery.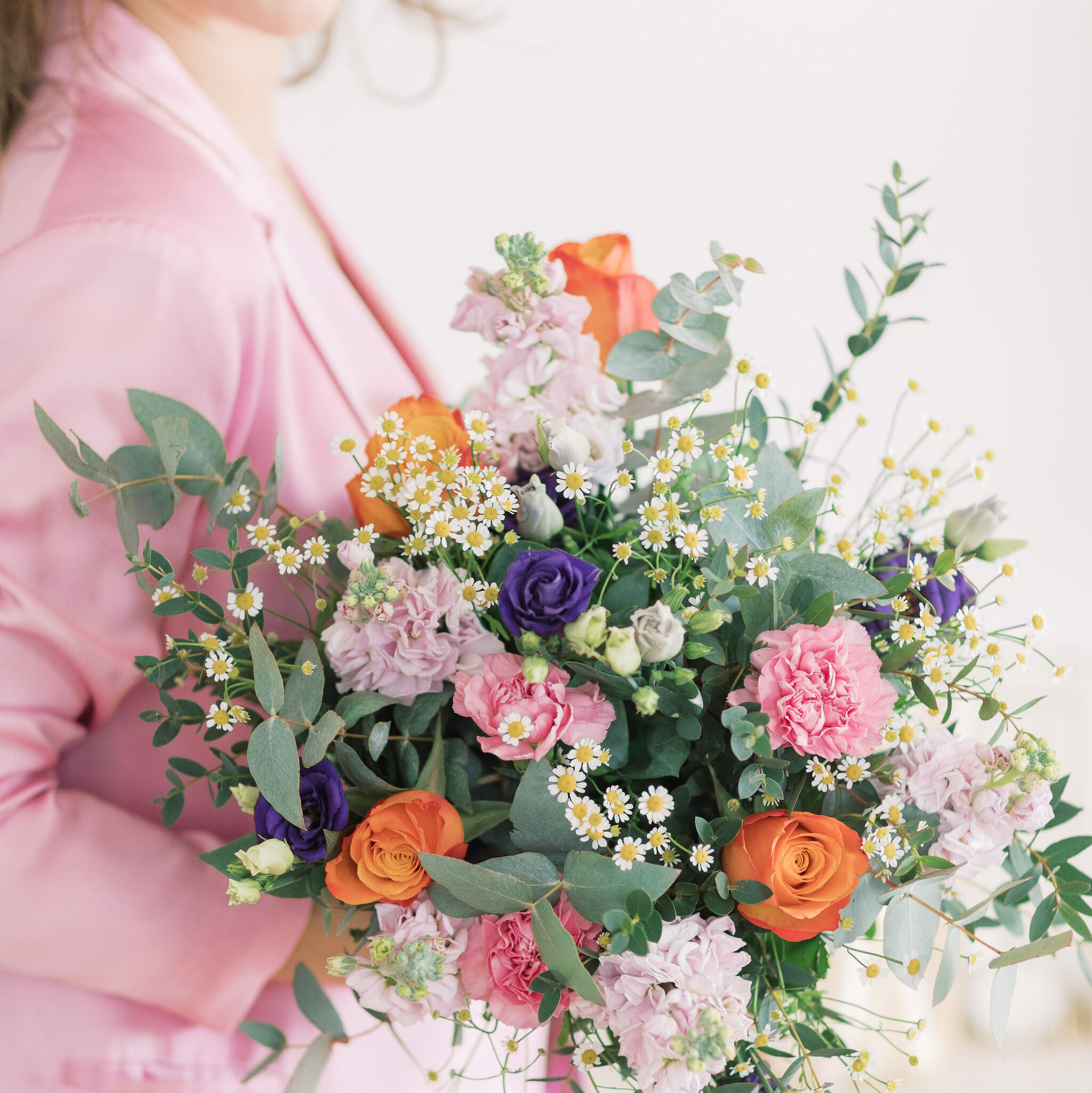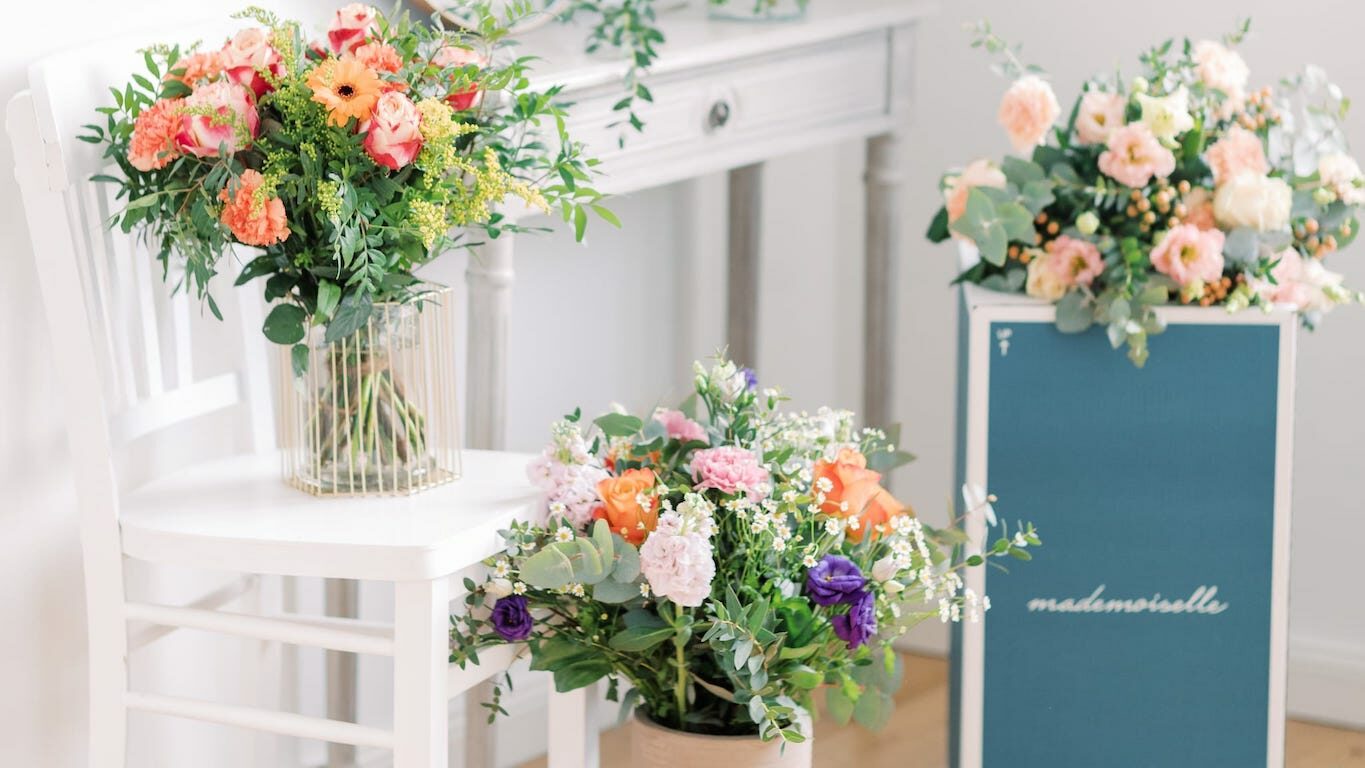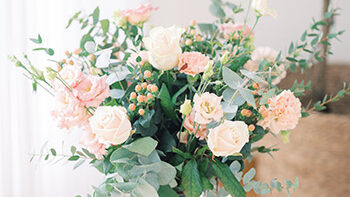 Every district in Brussels is covered by our bouquet deliveries.


We deliver our bouquets of flowers in all areas of the European capital.
Sacred Island
Neighbourhood of the Court
Mount of the Arts
Sablon
Marolles
Midi-Lemonnier neighbourhood
Quartier de la Senne
Quartier des Quais or Quartier maritime
Marais-Jacqmain or Martyrs district (around the Place des Martyrs)
Quartier des Libertés or Notre dame de la neige
Dansaert district
Squares district
Leopold district (also in Ixelles, Etterbeek and Saint-Josse)
North district
Mount aux potences
Treurenberg
Coudenberg
Boondael
Solbosch
Tenbosch
Matonge
Brabant
Dailly district
Diamond
Quartier des Fleurs
Helmet
Monplaisir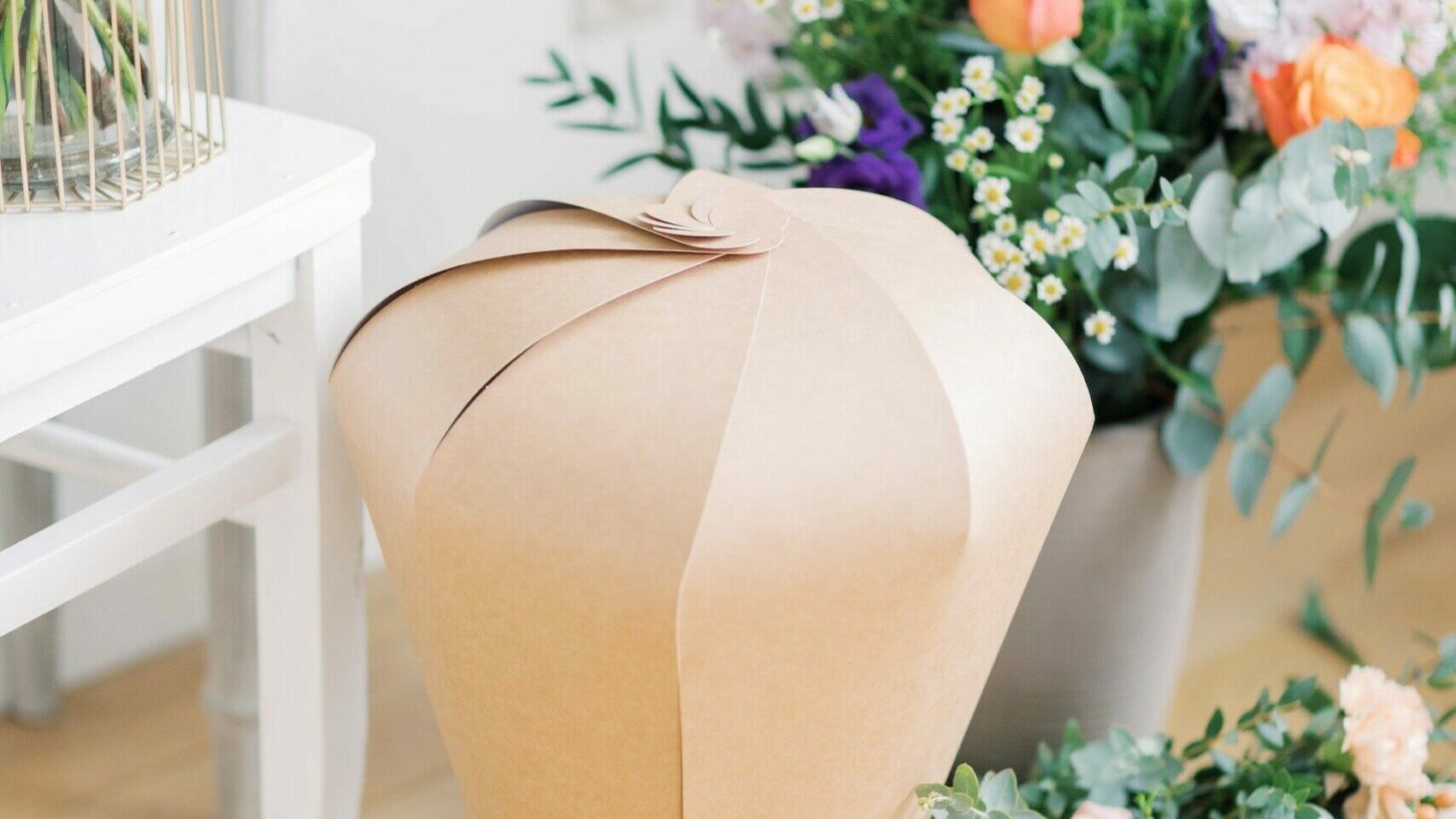 Terdelt
Châtelain
Georges Henri
Gribaumont
Gulledelle
Chapel field
Roodebeek
Star Statue District
Stockel
Avenue de Tervueren
Boulevard de la Woluwe
Questions about our online flower sales service