Flower delivery in Flemish Brabant? Discover the elegant solution
Would you like to please an acquaintance who lives in Flemish Brabant, or would you simply like to send flowers to yourself, Miss, to tell you how great you are? Whatever the occasion (birthday, anniversary, bereavement, ...) we have the ideal and elegant bouquet. In addition to being a floral designer and florist, the flower delivery Flemish BrabantThis is our business.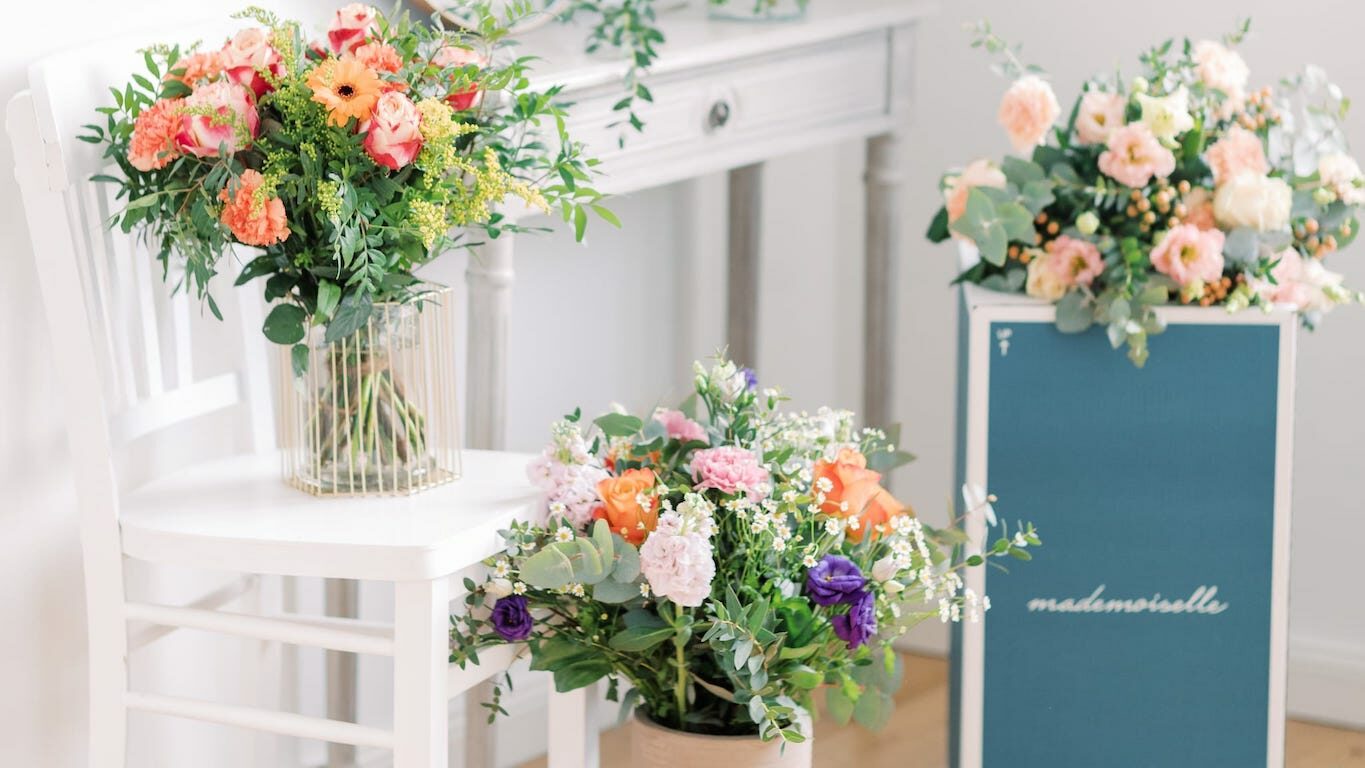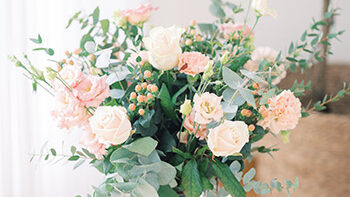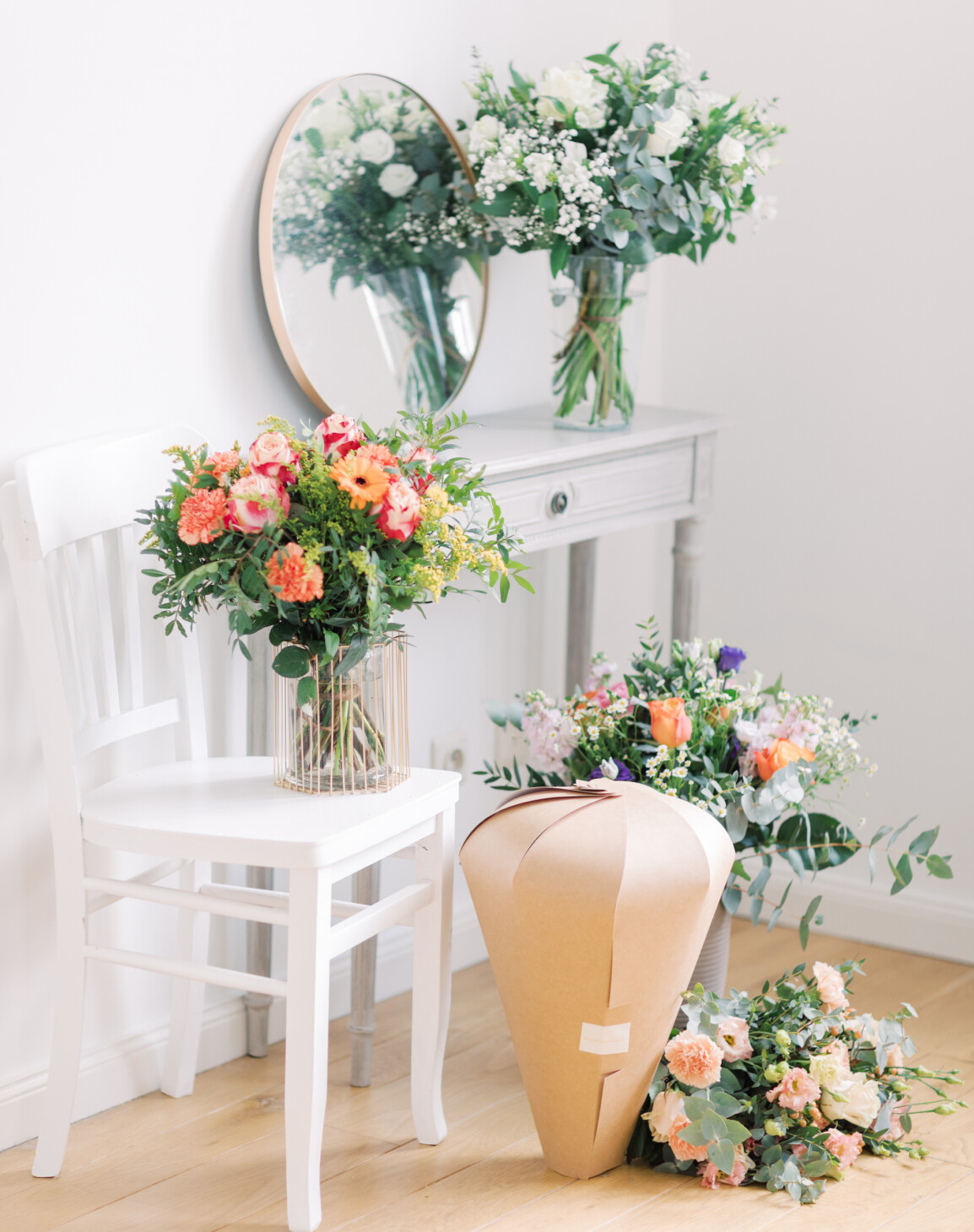 Send a bouquet anywhere in the province of Flemish Brabant
With mademoiselle, flower delivery in Flemish Brabant and throughout Belgium has never been so simple and elegant. Our team of floral designers located in the capital of Brussels put all their knowledge to offer you a range of floral compositions available for delivery south of Herne, to Londerzeel, through Huldenberg, to Diest. We make the flower delivery in Belgium our specialty.
Whatever the occasion, we deliver the most beautiful bouquets of flowers
mademoiselle is an online florist that offers a selection of 6 bunches of flowers by season. Country, romantic, refined or sparkling bouquets that will enchant the heart of those who receive them on the occasion of a birthday, Mother's Day or simply to show your love or your presence in thought during a bereavement. Sending a bouquet to a loved one has never been so easy and elegant.
We deliver our beautiful bouquets of flowers within 24 hours in Flemish Brabant
We deliver our beautiful bouquets of flowers within 24 hours throughout Flemish Brabant.
We can deliver the bouquet the very next day in all the municipalities of Flemish Brabant in the Flemish Region.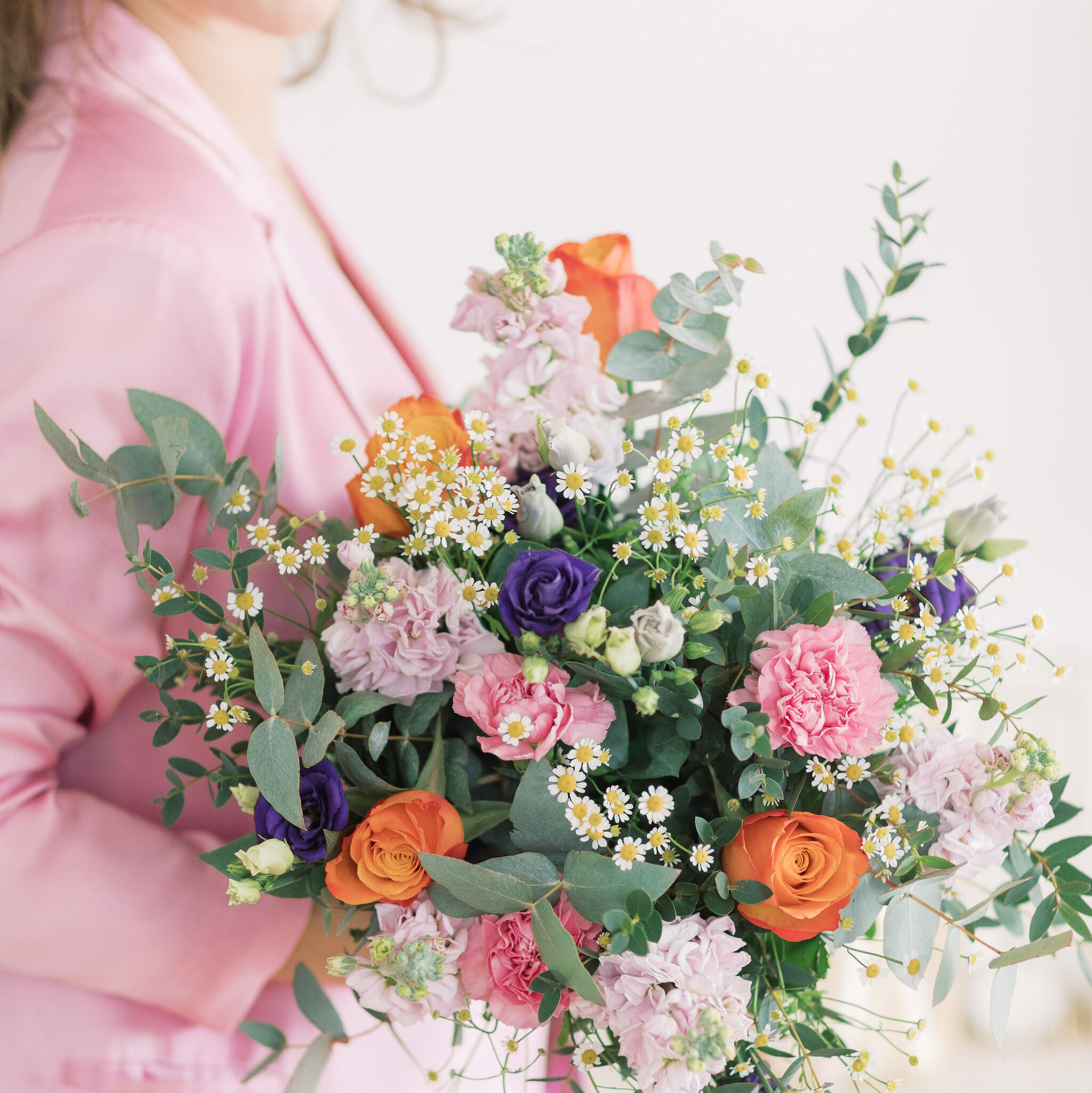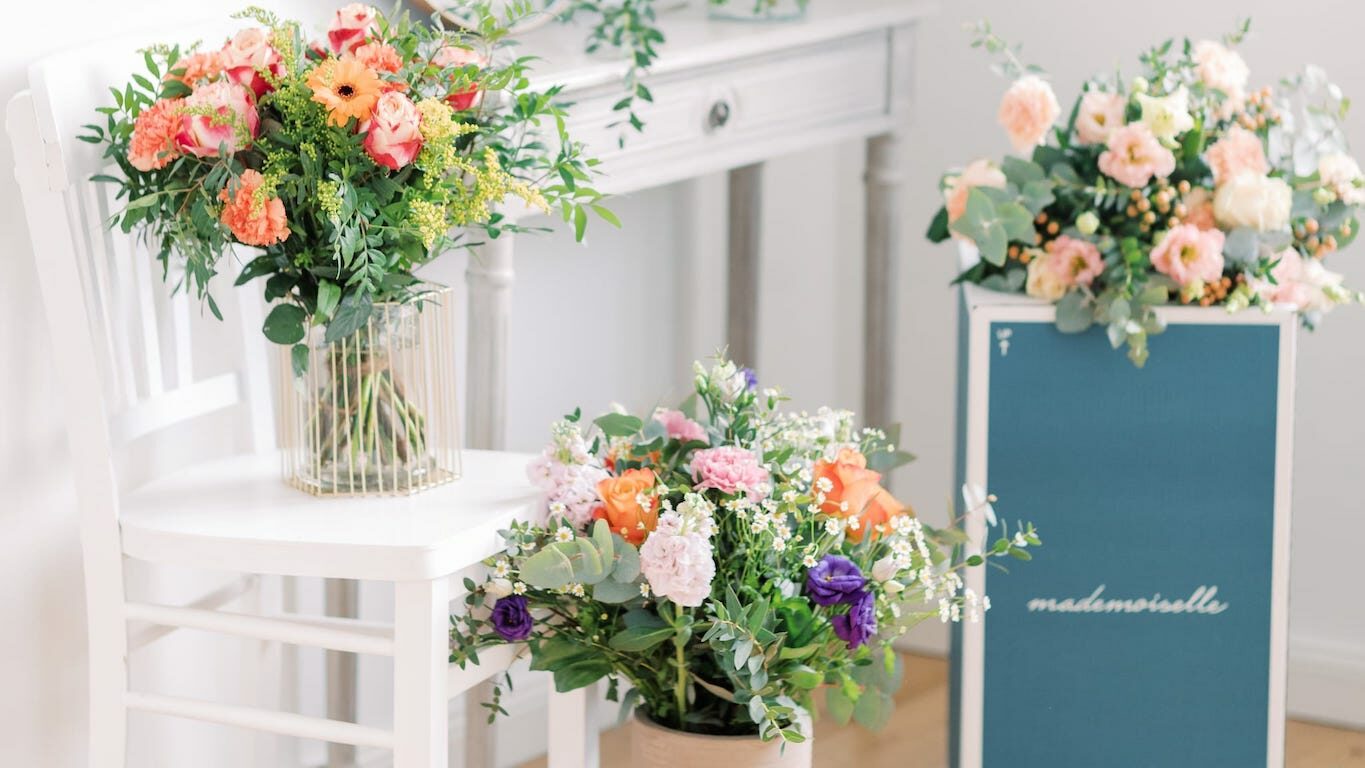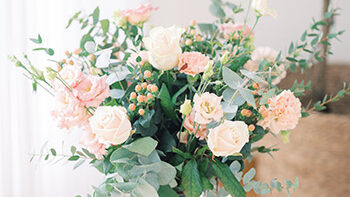 Complete list of municipalities covered by our delivery service in Flemish Brabant.
Aarschot
Affligem
Asse
Beersel
Begijnendijk
Bekkevoort
Bertem
Biévène
Bierbeek
Boortmeerbeek
Boutersem
Crainhem
Diest
Dilbeek
Drogenbos
Gammerages
Geetbets
Glabbeek
Gooik
Grimbergen
Haacht
Hal (Halle)
Herent
Herne
Hoegaarden
Hoeilaart
Holsbeek
Huldenberg
Kampenhout
Chapelle-au-Bois
Keerbergen
Kortenaken
Kortenberg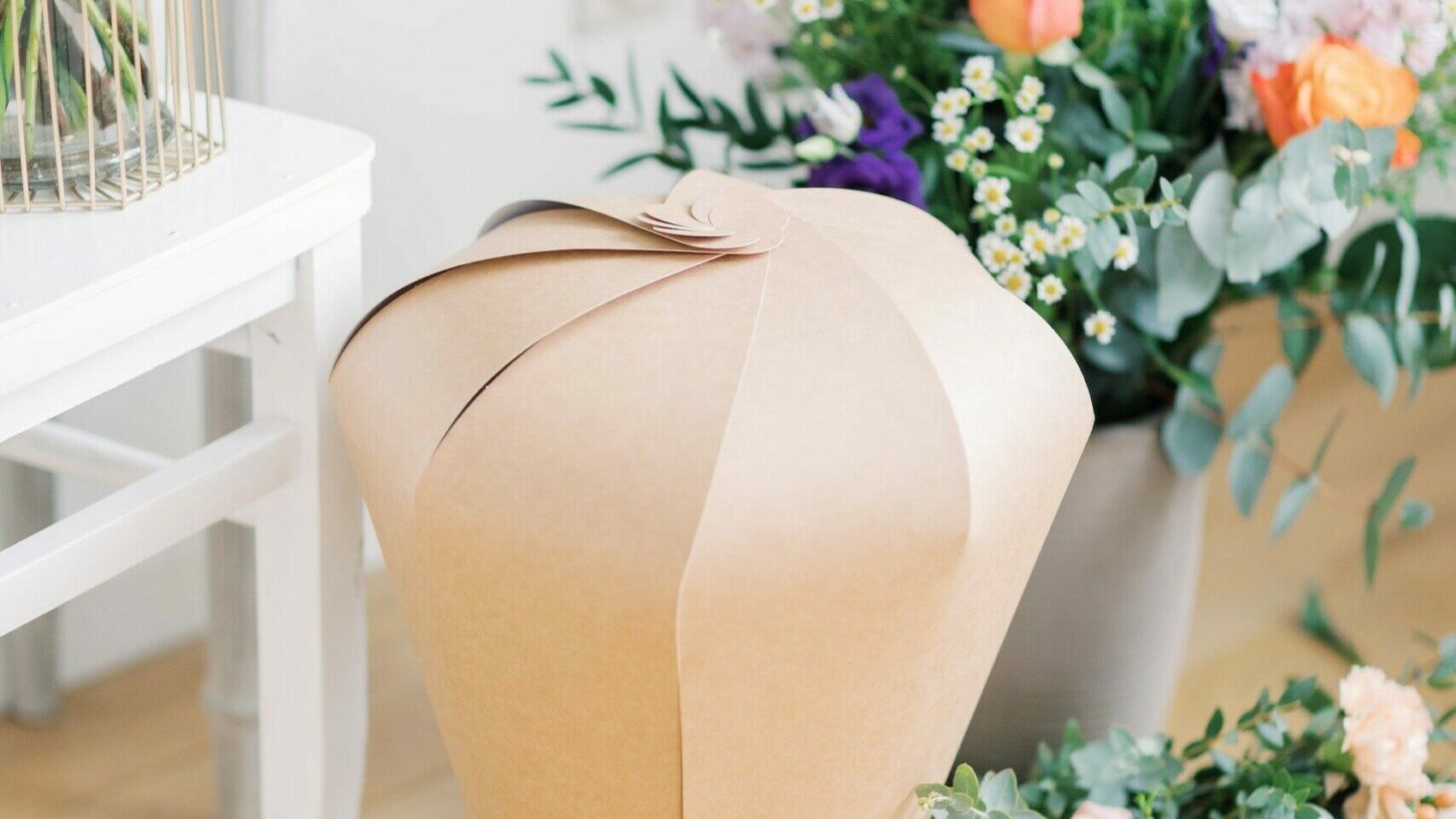 Landen
Belgium
Leeuw-Saint-Pierre (Sint-Pieters-Leeuw)
Lennik
Liedekerke
Linkebeek
Linter
Londerzeel
Leuven (Leuven)
Lubbeek
Machelen
Meise
Merchtem
Opwijk
Oud-Heverlee
Overijse
Pepingen
Rhode-Saint-Genèse (Sint-Genesius-Rode)
Roosdaal
Rotselaar
Scherpenheuvel-Zichem (Montaigu-Zichem)
Steenokkerzeel
Ternat
Tervuren
Tielt-Winge
Tienen (Tienen)
Tremelo
Vilvoorde (Vilvoorde)
Wemmel
Wezembeek-Oppem
Zaventem
Zemst
Zoutleeuw

Questions about our online flower sales service