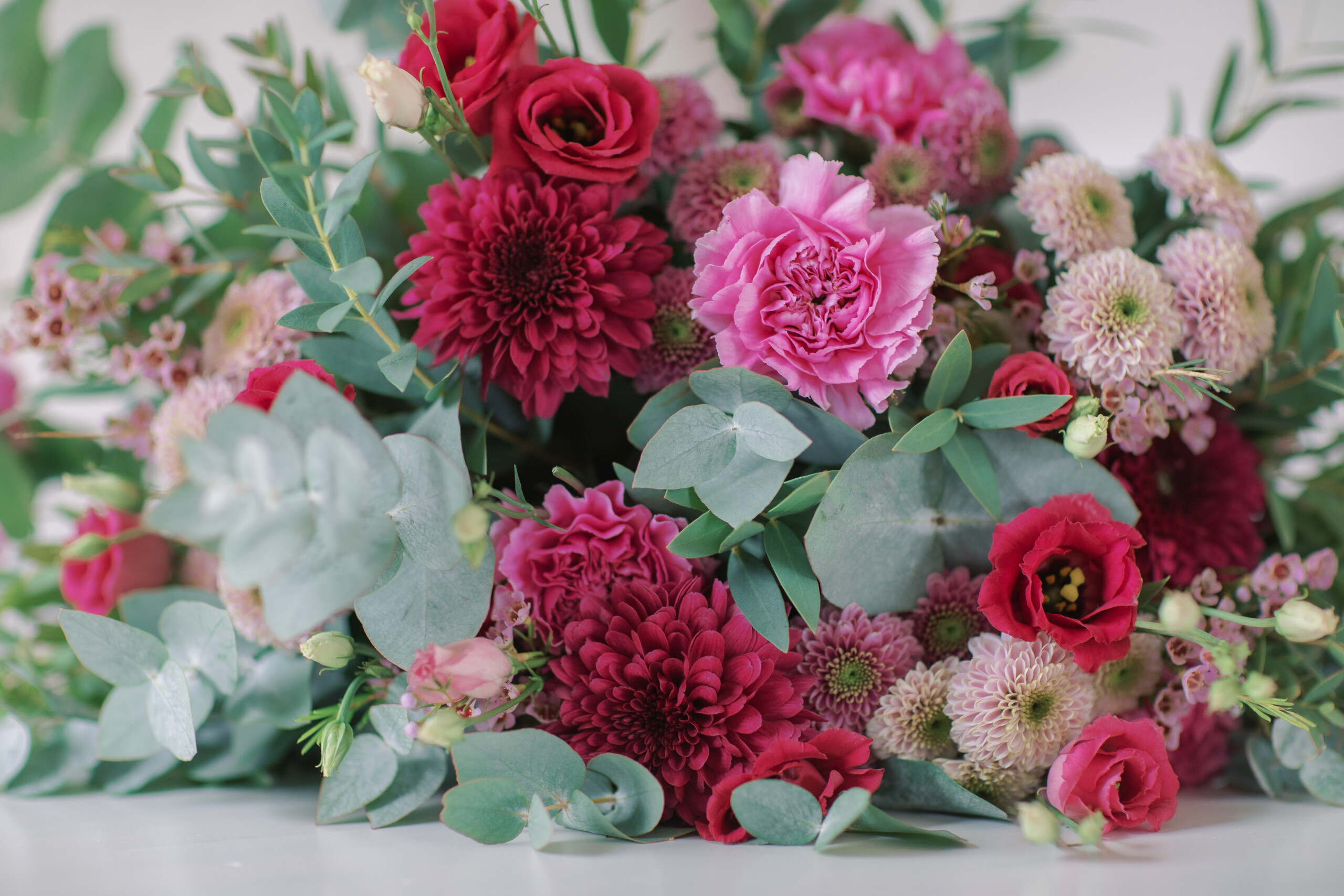 Charlotte
FLOWER DELIVERY IN BELGIUM.
Exuberance and joy. LIVE THE EXPERIENCE.
Bouquet of the month
Each month, we offer you a new bouquet, chosen with love. For those in love, we have selected flowers that express a monochrome of passionate feelings. Flowers to be delivered at home and wherever you want, anywhere in Belgium.
Our subscriptions
3 months

1 bouquet per month for 3 months

€52.90 / month

Delivery fee included
Say it with
flowers delivered to your home.
for you, a loved one or at your place of work
Every month, your heart falls for the love of flowers? There are so many occasions to celebrate and gifts to give! Thanks to our exclusive online offer, you can enjoy a sensory escape with a beautiful bouquet delivered to your home anywhere in Belgium*. From Tuesday to Saturday, La flower delivery has never been such a pleasant experience. Composed with talent and know-how by floral designers who reinvent aesthetics, each creation conveys a moment of delight, to be renewed according to the seasons with our flower subscriptions in Belgium for 3 months, 6 months or 12 months, to offer or to offer you.
mademoiselle is at your side to celebrate all the events of life: love at first sight, wedding, Valentine's Daysupport, Mother's Daybirthday, anniversary but also the bereavements.

* all regions (Province of Flemish Brabant, Luxembourg, Hainaut, East Flanders, West Flanders, Limburg, Province of Antwerp...) and Belgian municipalities and the major cities as Brussels, Antwerp, Namur, Ghent, Liege, Wavre, Tournai, Mons, Charleroi, Hasselt, Leuven,…
Instagram
@mademoiselle.flowers