The elegant solution for flower delivery in East Flanders.
You wish to please an acquaintance who lives in one of the districts of the East Flanders or simply send flowers to your own home in Belgium? Whatever the occasion (birthday, anniversary, best wishes, simple thought,...) we have the ideal and elegant bouquet. The flower delivery in East FlandersIt's our job at mademoiselle's.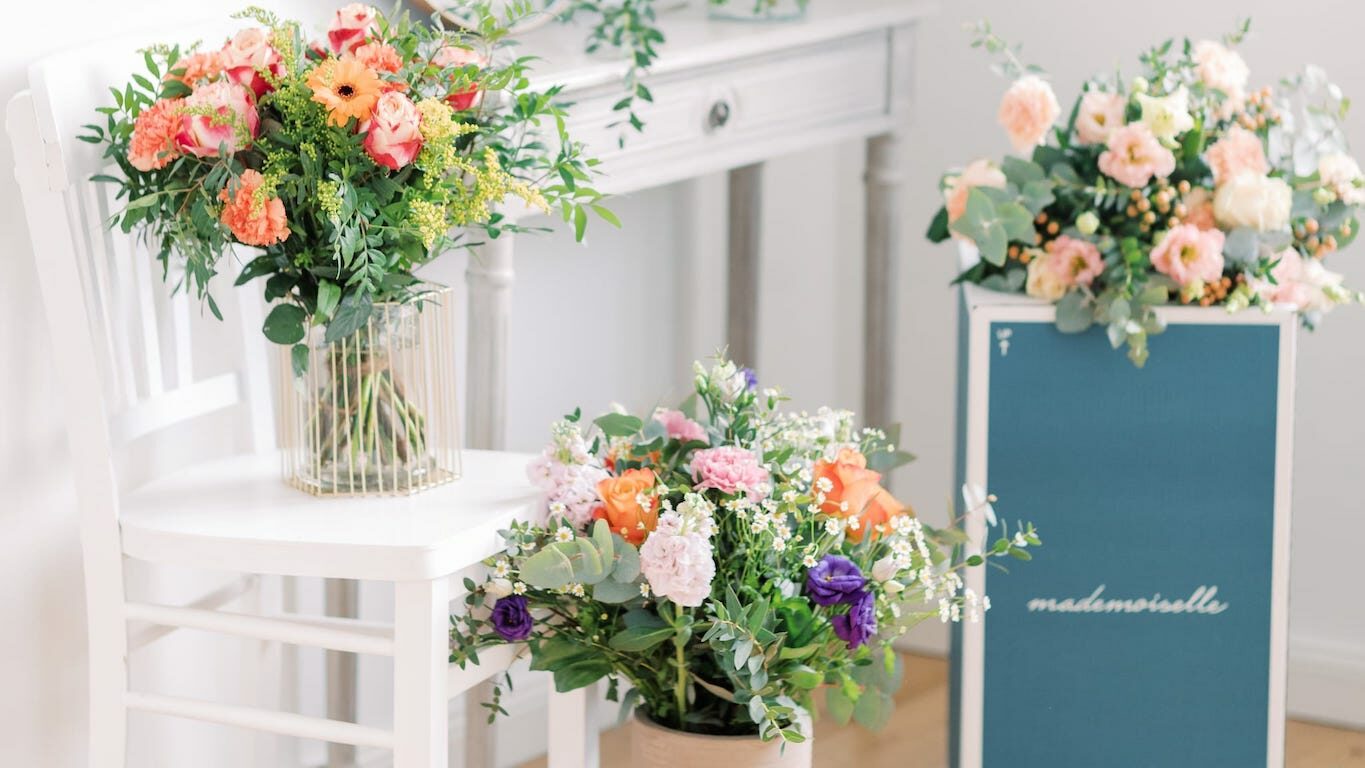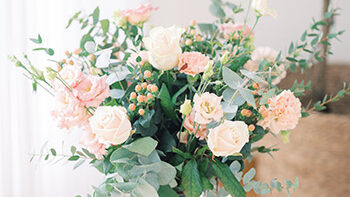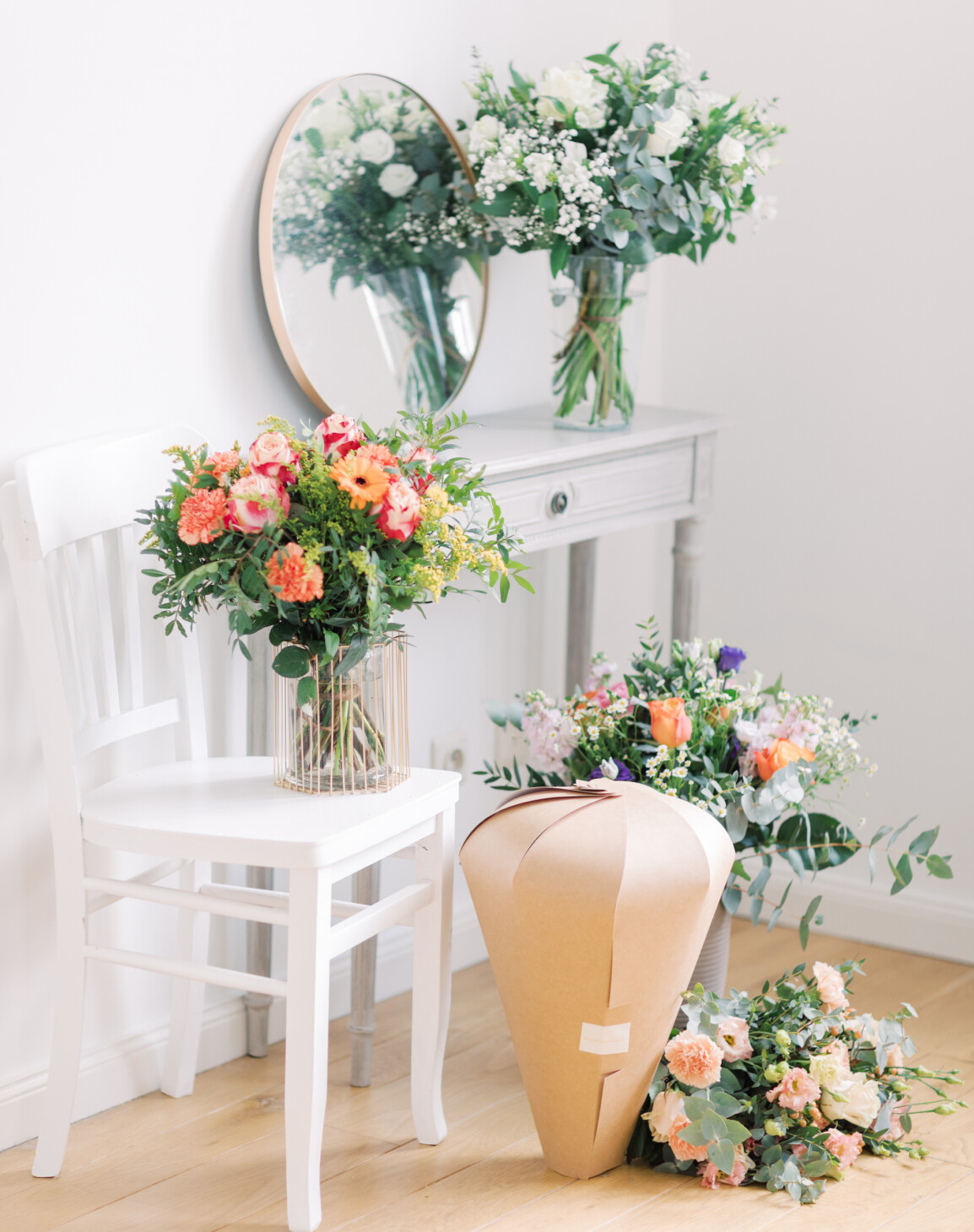 Send a bouquet anywhere in East Flanders
With mademoiselle, the flower delivery in Belgium in the Flemish region, from Ronse to Beveren via the Castle of the Counts in Ghent, has never been so simple and elegant. Our team of floral designers, whose workshop is located in the capital of Brussels, puts all its knowledge to work to offer you a range of floral arrangements available for delivery throughout East Flanders.
Whatever the occasion, we deliver the most beautiful bouquets of flowers
mademoiselle is a selection of 6 bunches of flowers per season, in a price range from 30 to 90 euro. You will be spoilt for choice. Country, romantic, refined or sparkling bouquets that will enchant the heart of those who receive them, on the occasion of a birthday, Mother's Day, Valentine's Day or simply to show your love or support to a friend with a flowery gift. And for the more romantic, we have the perfect gift: a beautiful bouquet of red Naomi roses. All wrapped in beautiful packaging, delivered to your home or office, with a smile.
We deliver our beautiful bouquets of flowers within 24 hours throughout East Flanders.
Flower delivery throughout East Flanders:
As an online florist, we send your bouquet within 24 hours to every municipality in the province of Flanders.
Is your sister's birthday already tomorrow? Are you urgently looking for a delicate and original bouquet, whatever the price? We will deliver the bouquet of your choice to the address of your choice within 24 hours.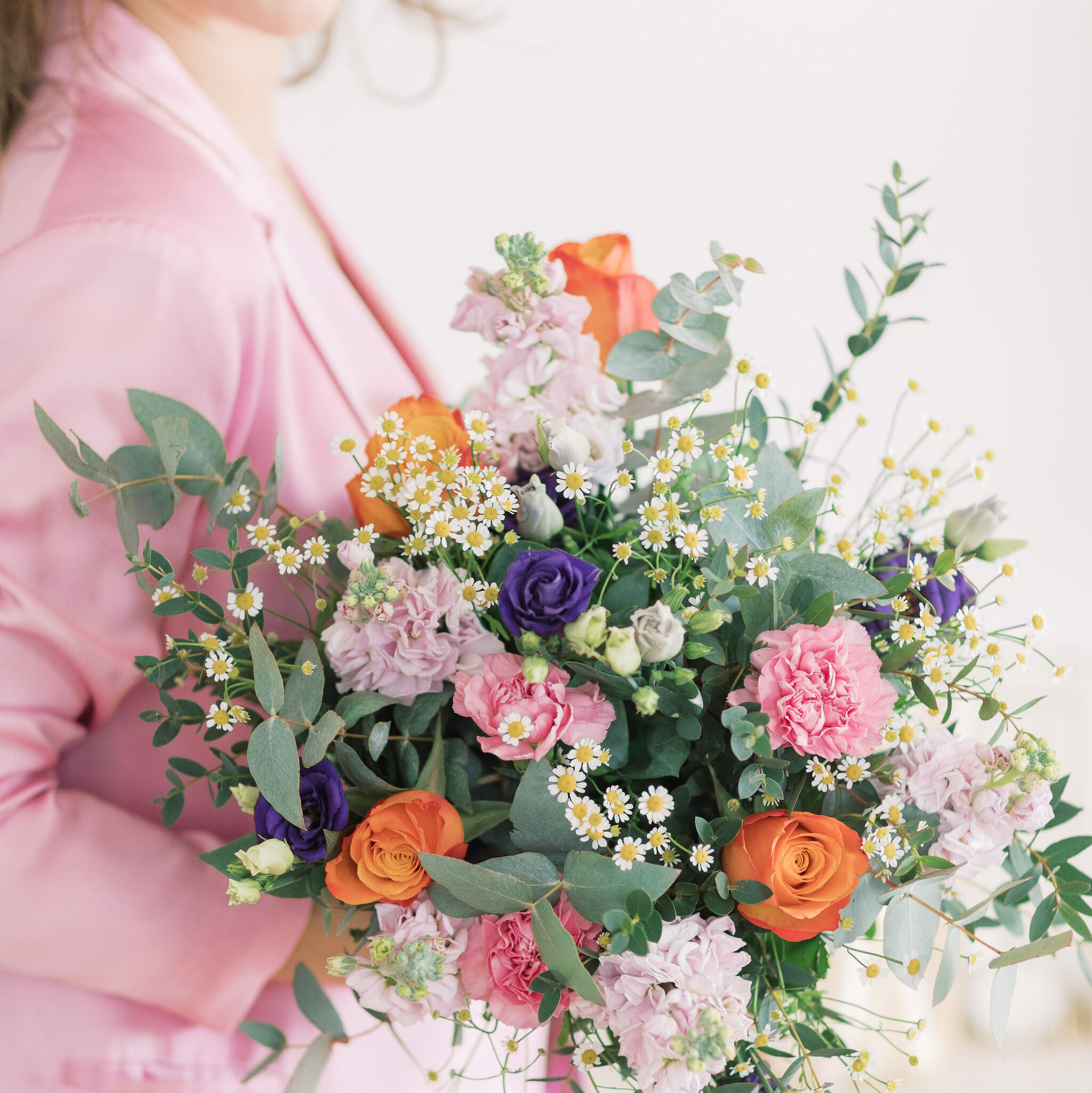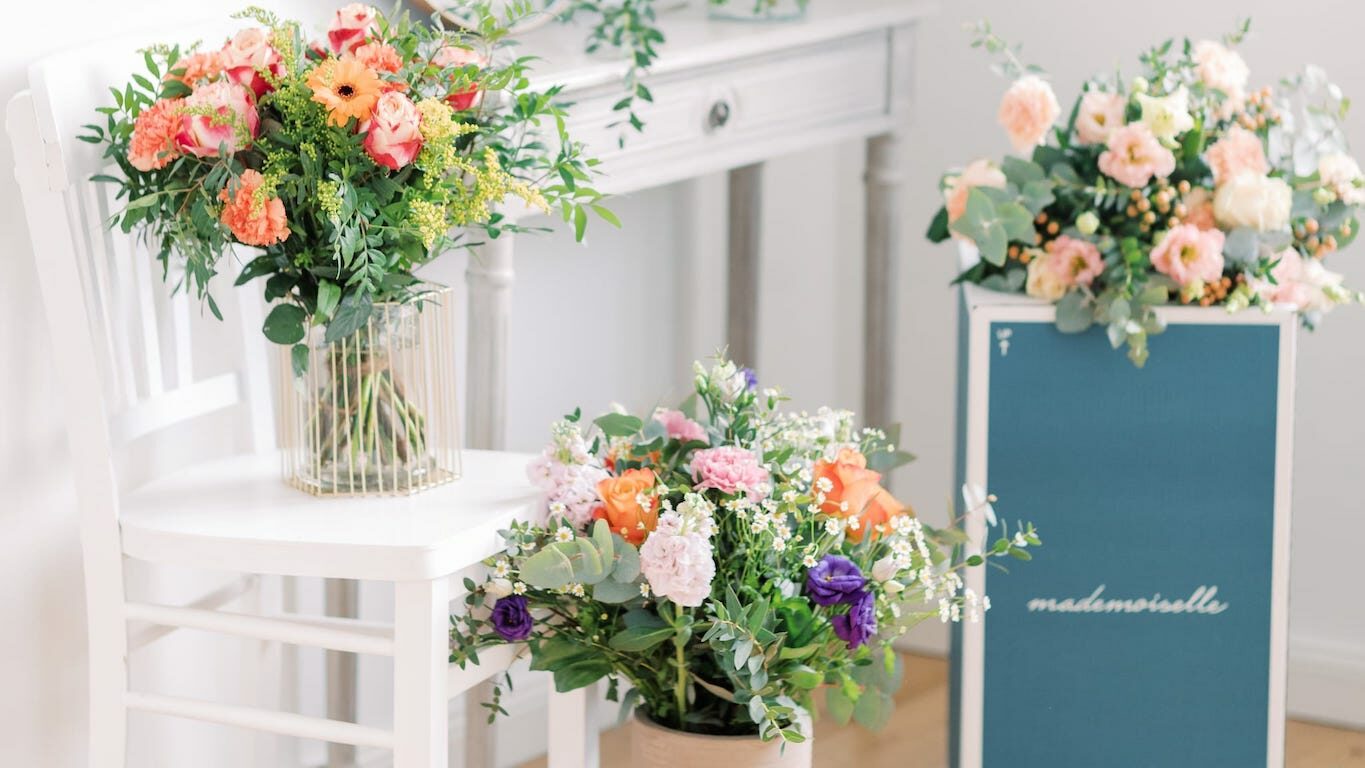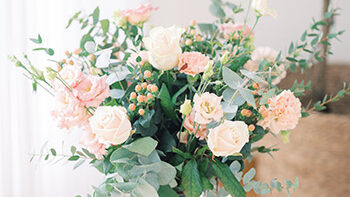 Every district in the province of East Flanders is covered by our bouquet deliveries.

We deliver our bouquets of flowers to all areas of the Flemish Province.
Aalst
Assenede
Oudenaarde
Beveren
Brakel
Buggenhout
Deinze
Denderleeuw
Destelbergen
Eeklo
Erpe-Mere
Evergem
Ghent
Gavere
Grammont
Haaltert
Hamme
Hautem-Saint-Liévin
Herzele
Horebeke
Kaprijke
Kluisbergen
Knesselare
Kruibeke
Kruishoutem
Laerne
Sint-Martens-Latem
Lebbeke
Lede
Lierde
Lochristi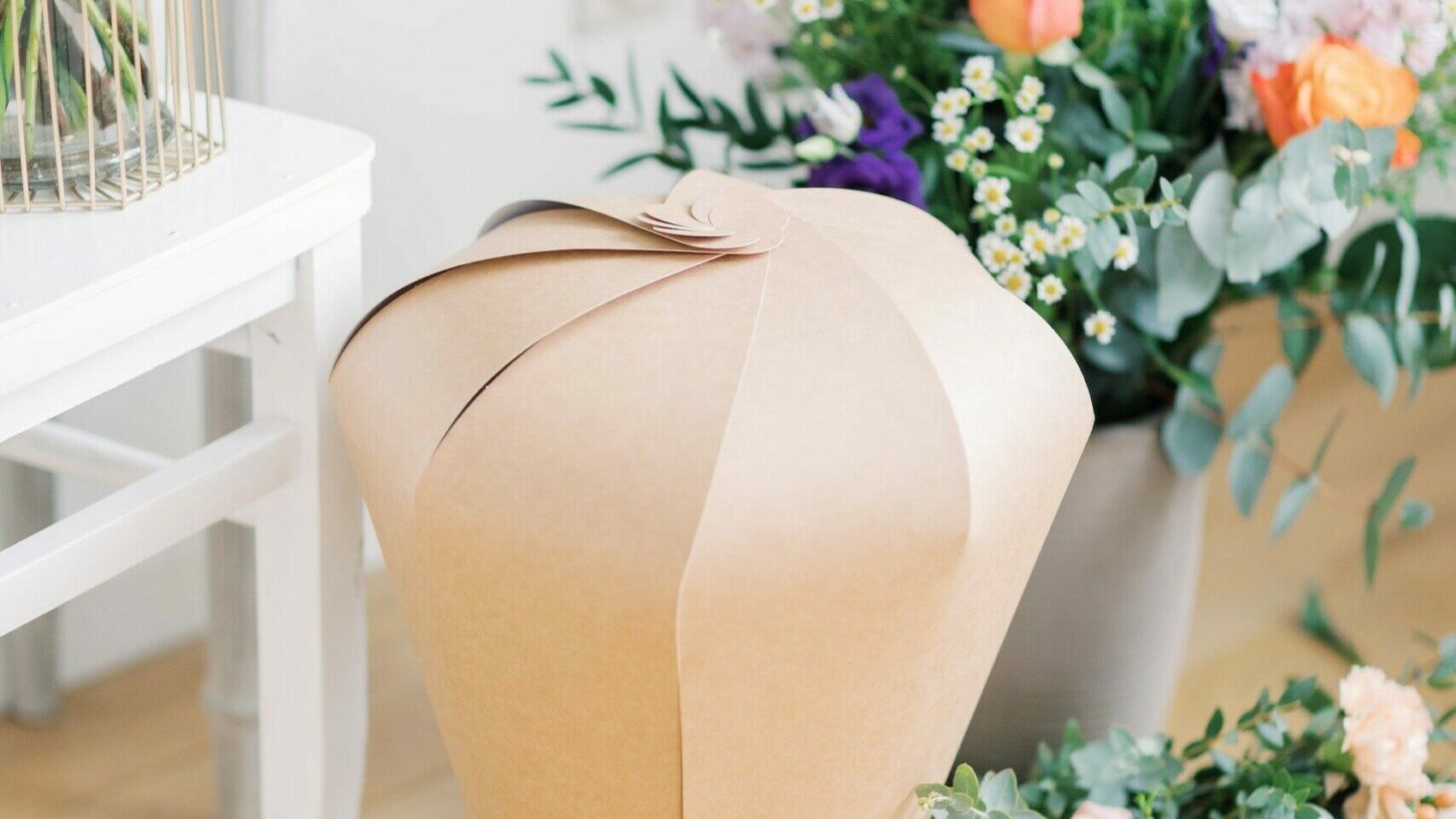 Lokeren
Lovendegem
Maarkedal
Maldegem
Ms.
Merelbeke
Moerbeke
Nazareth
Nevele
Ninove City
Pollare,
Oosterzele
Ronse
Saint-Gilles-Waes
St. Lawrence
Saint-Nicolas
Stekene
Thames
Termonde
Wachtebeke
Waarschoot
Waasmunster
Wetteren
Wichelen
Zele
Zelzate
Zingem
Zomergem
Zottegem
Zulte
Zwalin (Zwalm)
Questions about our online flower sales service