The elegant solution for flower delivery in Walloon Brabant
Would you like to please an acquaintance who lives in Walloon Brabant or simply give yourself a bouquet of flowers to tell you how great you are? Whatever the occasion (birthday, anniversary, congratulations, thank you, ...), we have the ideal and elegant bouquet.
The composition and delivery of flower bouquets in Walloon BrabantThis is our business.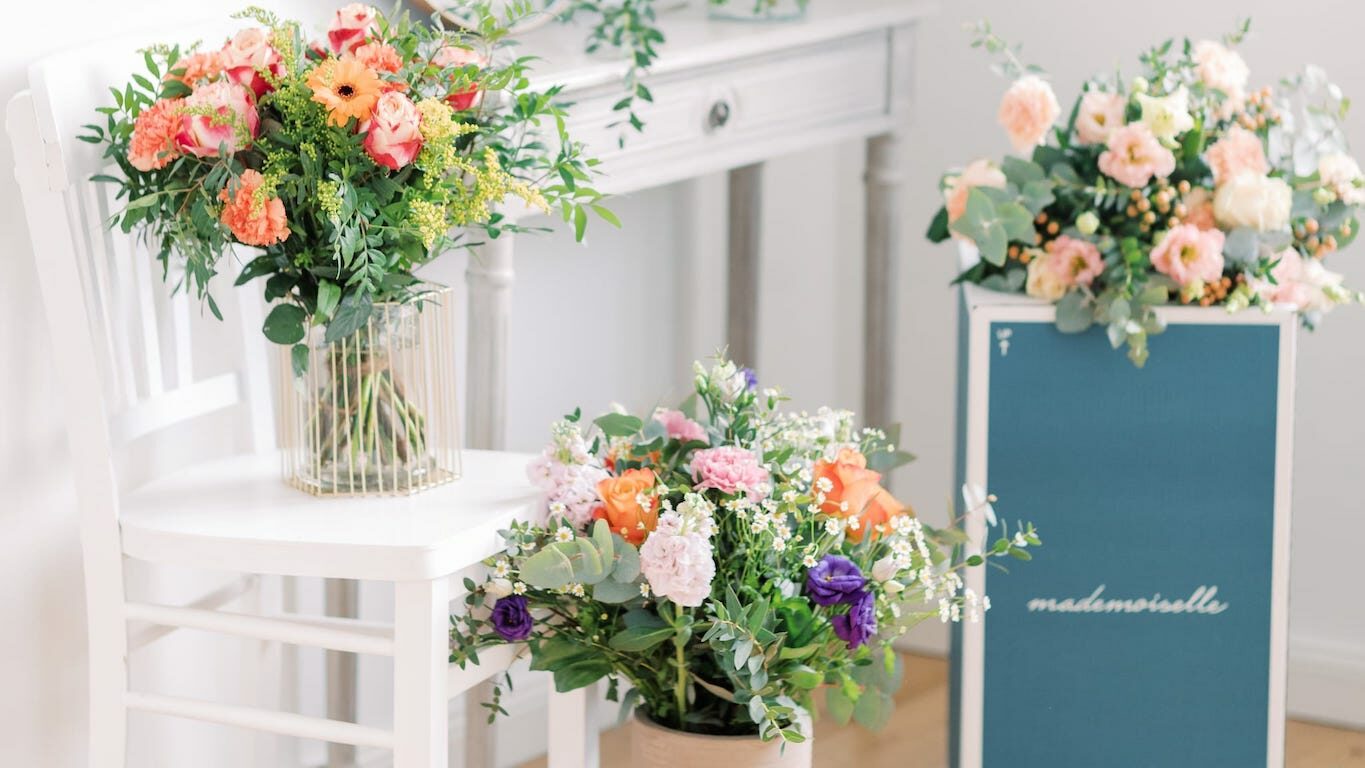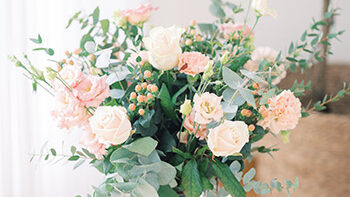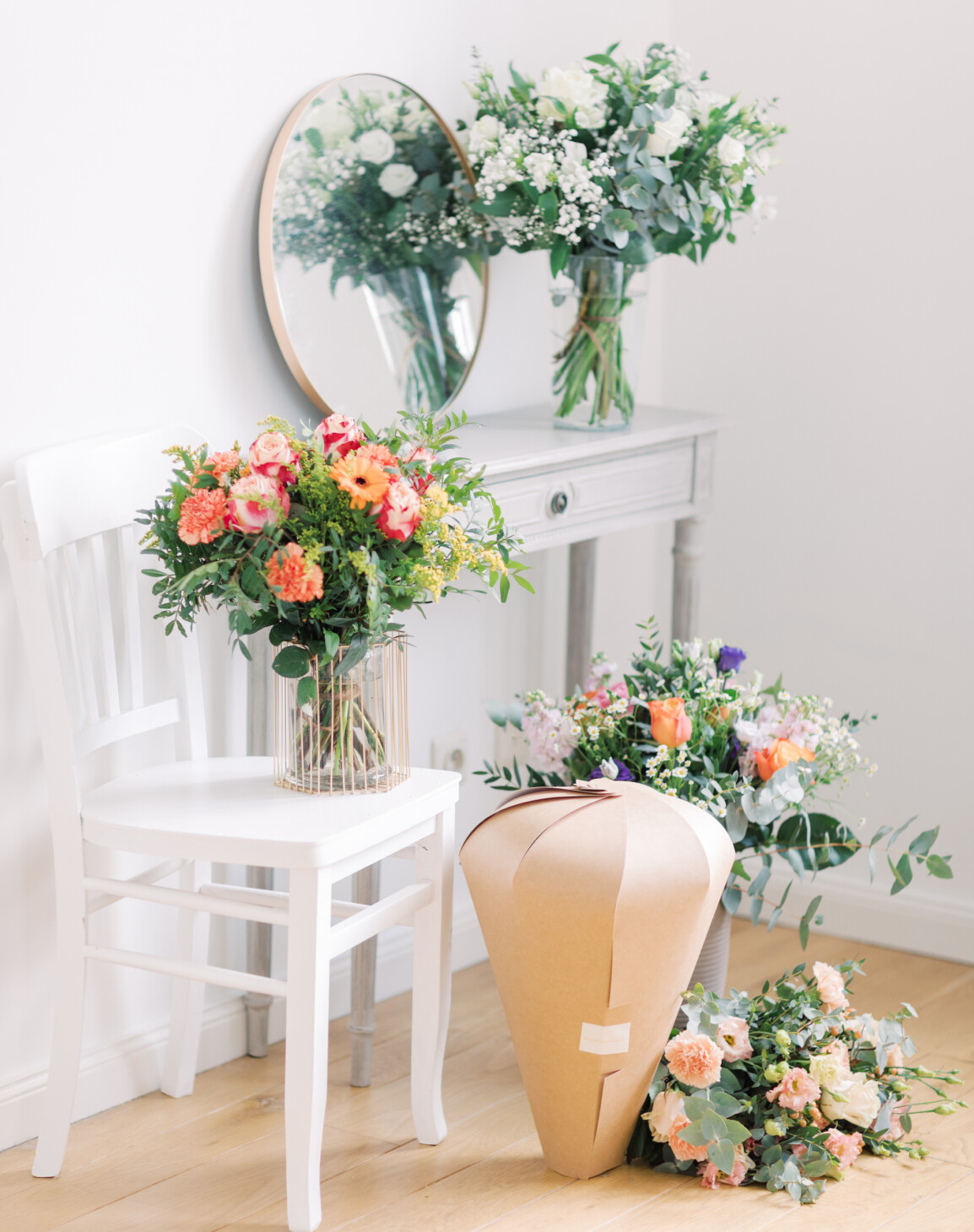 Send a bouquet anywhere in the province of Walloon Brabant
With mademoiselle, flower delivery in Walloon Brabant has never been so simple and elegant. Our team of floral designers - whose workshop is located in the capital of Brussels - puts all its know-how into proposing a range of floral compositions available for delivery, from the south of Brussels to the east of Walloon Brabant, towards Jodoigne. We make the flower delivery in Belgium our specialty.
Whatever the occasion, we deliver the most beautiful bouquets of flowers
mademoiselle is an online florist that offers a selection of 6 bunches of flowers by season. Country, romantic, refined or sparkling bouquets that will enchant the heart of those who receive them, whether for a birthday, a holiday or simply to show your love or your presence in thought during a difficult moment. Sending a bouquet to a loved one has never been so elegant.
We deliver our beautiful bouquets of flowers within 24 hours in Walloon Brabant.
We deliver our beautiful bouquets of flowers in 24 hours throughout Wallonia
We can deliver the bouquet the very next day to all the communes in Walloon Brabant. Even though it is the smallest province in Wallonia, we deliver to small villages such as Ohain, Genval or La Hulpe and larger towns such as Rixensart, Lasne, Wavre (its capital), Jodoigne, Nivelles (its district), Tubize, Waterloo, Genappe, Ottignies, Louvain La Neuve, Braine L'Alleud, Ittre, Waterloo etc.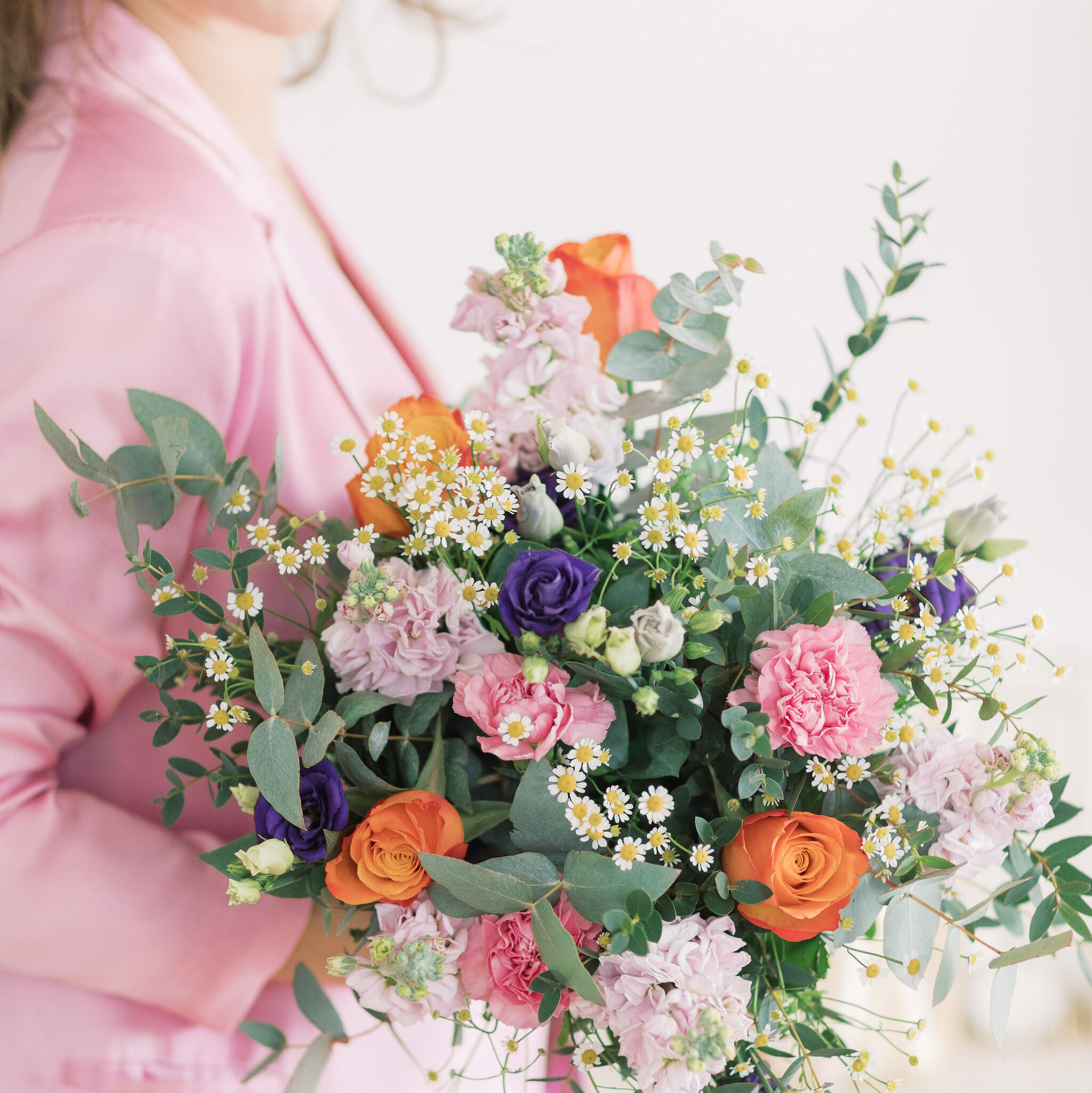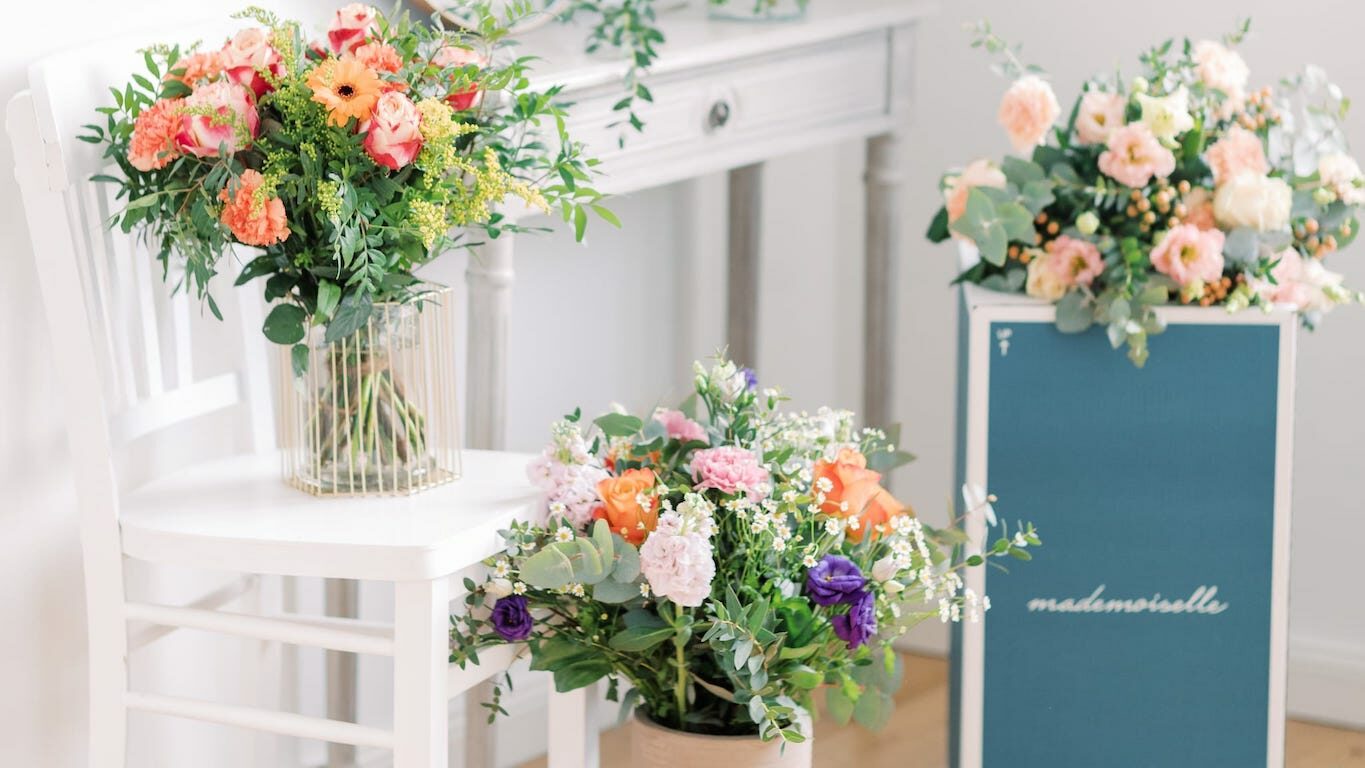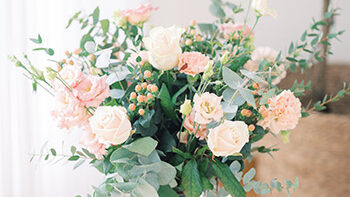 Complete list of municipalities covered by our delivery service in Walloon Brabant
A
Archennes
Other-Church
B
Baisy-Thy
Baulers
Beauvechain
Bierges
Bierghes
Biez
Bomal
Bonlez
Bornival
Bossut-Gottechain
Bousval
Braine-l'Alleud
Braine-le-Château
C
Chastre
Chastre-Villeroux-Blanmont
Chaumont-Gistoux
Clabecq
Corbais
Corroy-le-Grand
Cortil-Noirmont
Court-Saint-Etienne
Couture-Saint-Germain
Céroux-Mousty
D
Dion-Valmont
Dongelberg
E
Enines
F
Folx-les-Caves
G
Geest-Gérompont-Petit-Rosière
Genappe
Gentinnes
Genval
Glabais
Glimes
Grand-Rosière-Hottomont
Grez-Doiceau
Gérompont
H
Hamme-Mille
Top of the page
Houtain-le-Val
Huppaye
Hélécine
Hévillers
I
Incourt
Ittre
J
Jandrain-Jandrenouille
Jauche
Jauchelette
Jodoigne
Jodoigne-Souveraine
L
l'Ecluse
La Hulpe
Lasne
Lasne-Chapelle-Saint-Lambert
Lathuy
Lillois-Witterzée
Limal
Limelette
Linsmeau
Longueville
Loupoigne
Louvain-la-Neuve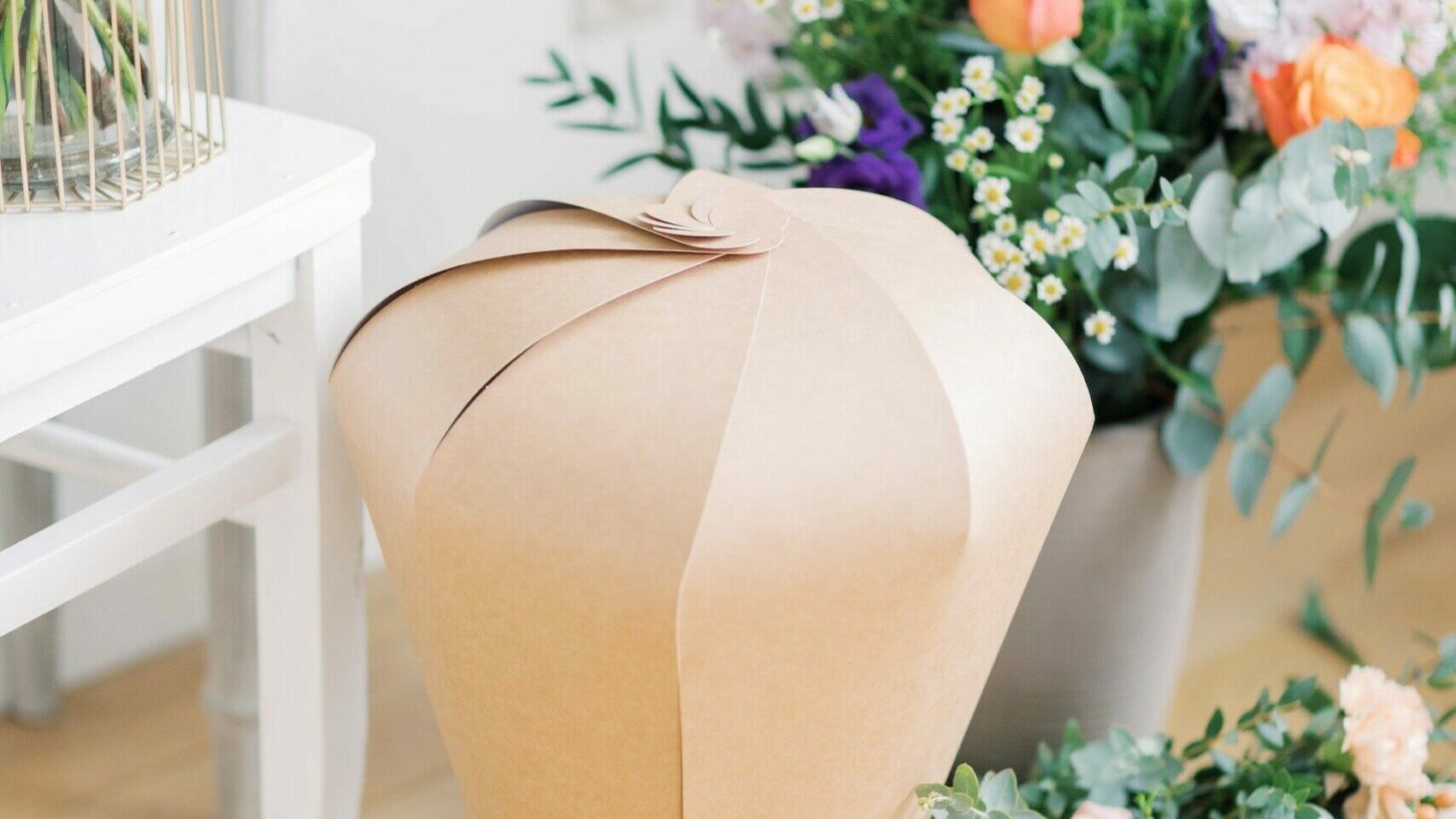 M
Malèves-Sainte-Marie-Wastines
Maransart
Marbais
Marilles
Mellery
Monster
Mont-Saint-André
Mont-Saint-Guibert
Melin
N
Neerheylissem
Nethen
Nil-Saint-Vincent-Saint-Martin
Nivelles
Nodebais
Noduwez
O
Ohain
Oisquercq
Ophain-Bois-Seigneur-Isaac
Opheylissem
Opprebais
Orbais
Orp-Jauche
Orp-le-Grand
Ottignies
Ottignies-Louvain-la-Neuve
P
Perwez
Pietrain
Piétrebais
Plancenoit
Q
Quenast
R
Ramillies-Offus
Rebecq
Rebecq-Rognon
Rixensart
Rosieres
Roux-Miroir
S
Saint-Géry
Saint-Jean-Geest
Saint-Remy-Geest
Saints
Sart-Dames-Avelines
T
Thines
Thorembais-les-Béguines
Thorembais-Saint-Trond
Tilly
Tourinnes-la-Grosse
Tourinnes-Saint-Lambert
Tubize
V
Vieux-Genappe
Villers-la-Ville
Virginal-Samme
W
Walhain
Walhain-Saint-Paul
Waterloo
Wauthier-Braine
Wavre
Ways
Z
Zétrud-Lumay

Questions about our online flower sales service