The elegant solution for flower delivery in the province of Antwerp.
Would you like to please someone you know who lives in the province of Antwerp or simply offer yourself a bouquet of flowers, delivered directly to your home, anywhere in Belgium? Whatever the occasion (birthday, anniversary, thank you, best wishes ...) we have the ideal and elegant bouquet.
The composition and delivery of flower bouquets in AntwerpThis is our business.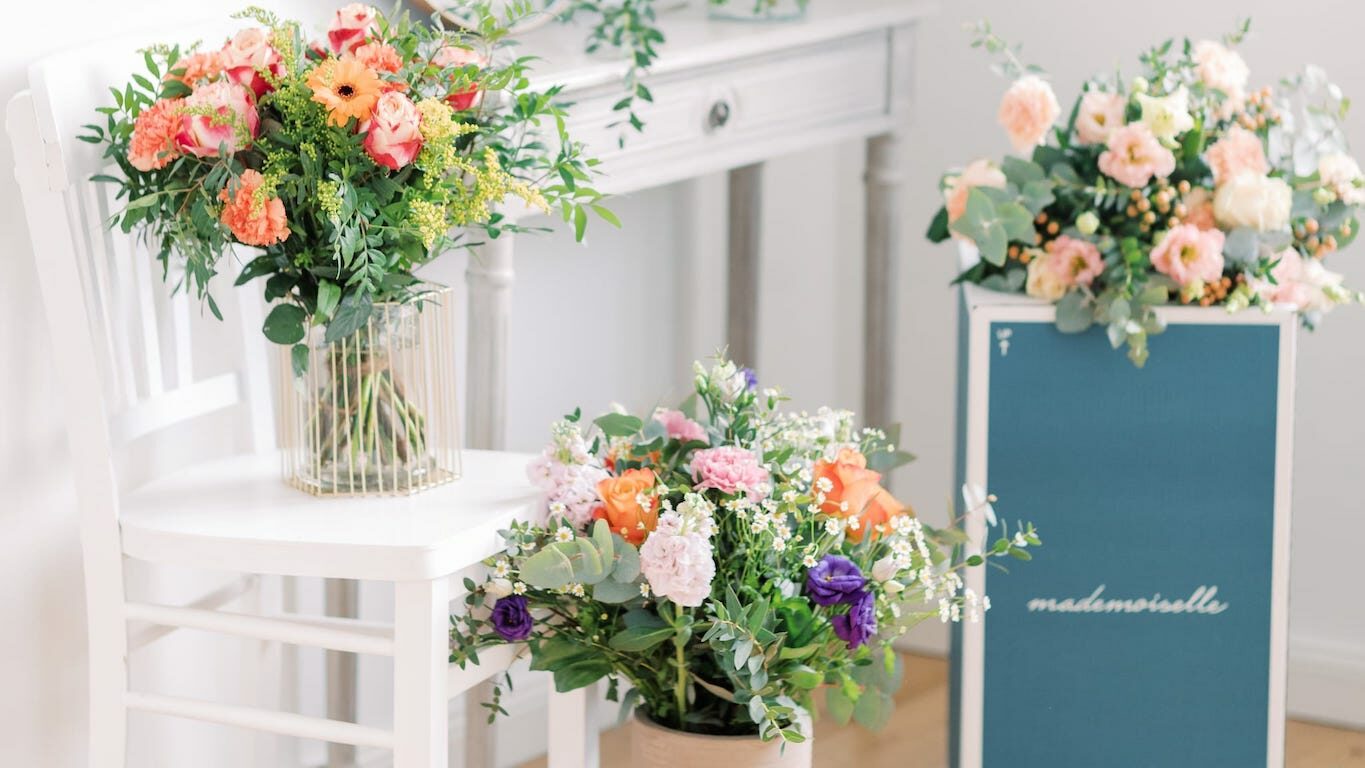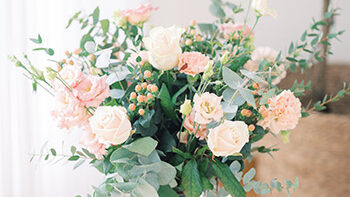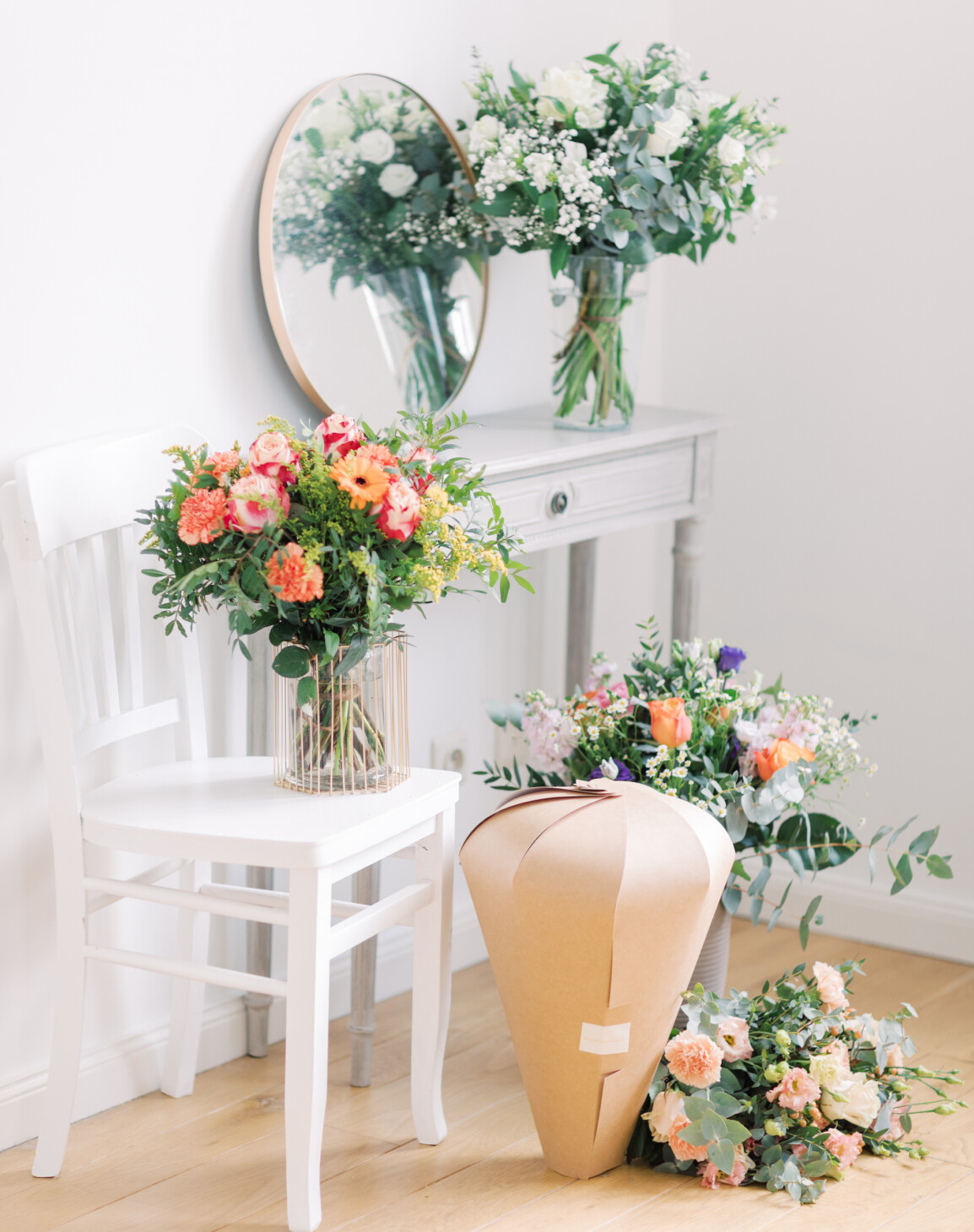 Send a bouquet everywhere in the province of Antwerp.
Avec mademoiselle, en partenariat avec Aquarelle, la livraison de fleurs dans la province d'Anvers et dans toute la Belgique n'a jamais été aussi simple et élégante. Notre équipe de créateurs floraux met tout son savoir faire pour vous proposer une gamme de compositions florales disponibles à la livraison du sud de Herselt en passant par la City of AntwerpWe are also active in the northern part of the country towards Hoogstraten. We do some flower delivery in Belgium our specialty.
Whatever the occasion, we deliver the most beautiful bouquets of flowers
mademoiselle vous propose une sélection de bunches of flowers par saison. Des bouquets champêtres, romantiques, raffinés ou pétillants qui enchanteront le cœur de ceux qui les recevront à l'occasion d'un anniversaire, une fête, des félicitations ou simplement pour témoigner de son amour ou de son soutien à un ami. Envoyer un bouquet à un proche n'a jamais été aussi élégant.
We deliver our beautiful bouquets of flowers within 24 hours in the entire province of Antwerp.
Nous livrons de superbes bouquets de fleurs en 24h dans toute la Province d'Anvers.
We can deliver the bouquet the next day to all the municipalities in the province of Antwerp.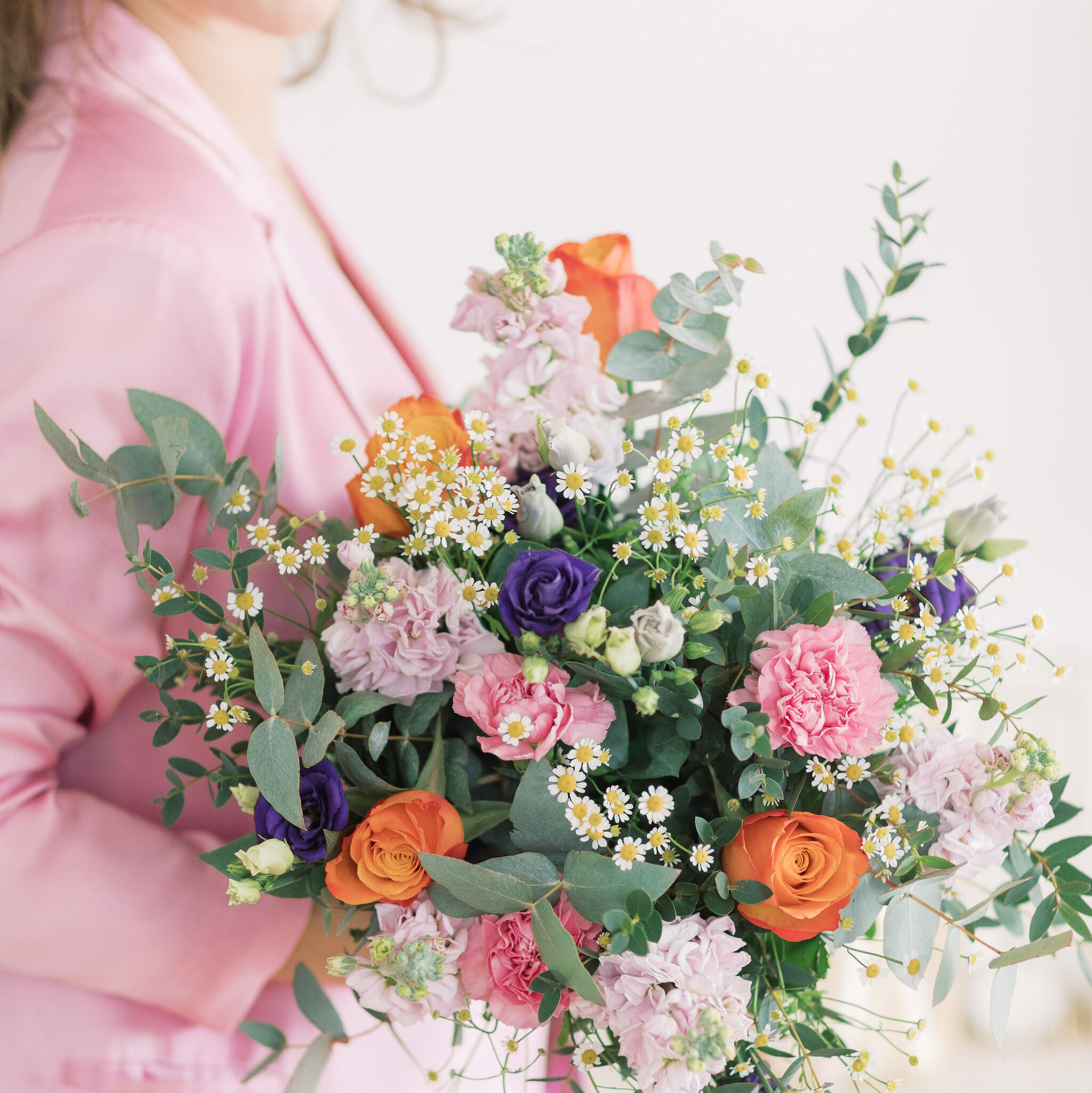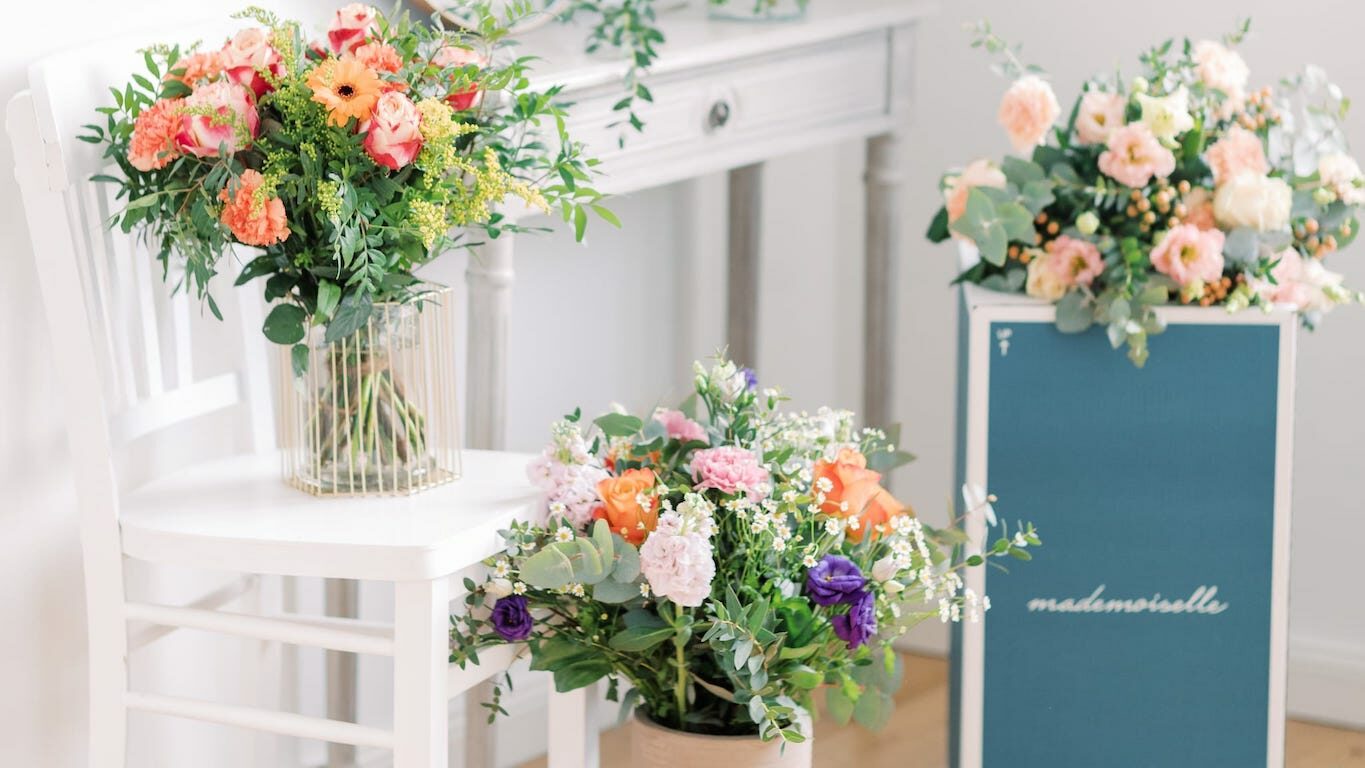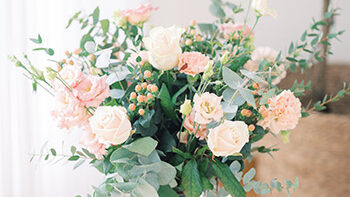 Complete list of municipalities covered by our delivery service in the province of Antwerp
Aartselaar
Antwerp (city)
Arendonk
Baerle-Duc (Baarle-Hertog)
Balen
Beerse
Berlaar
Boechout
Bonheiden
Boom
Bornem
Borsbeek
Brasschaat
Brecht
Dessel
Duffel
Edegem
Essen
Geel (city)
Grobbendonk
Heist-op-den-Berg
Hemiksem
Herentals (city)
Herenthout
Herselt
Hoogstraten (city)
Hove
Hulshout
Kalmthout
Kapellen
Kasterlee
Kontich
Laakdal
Ivy (Lier) (city)
Lille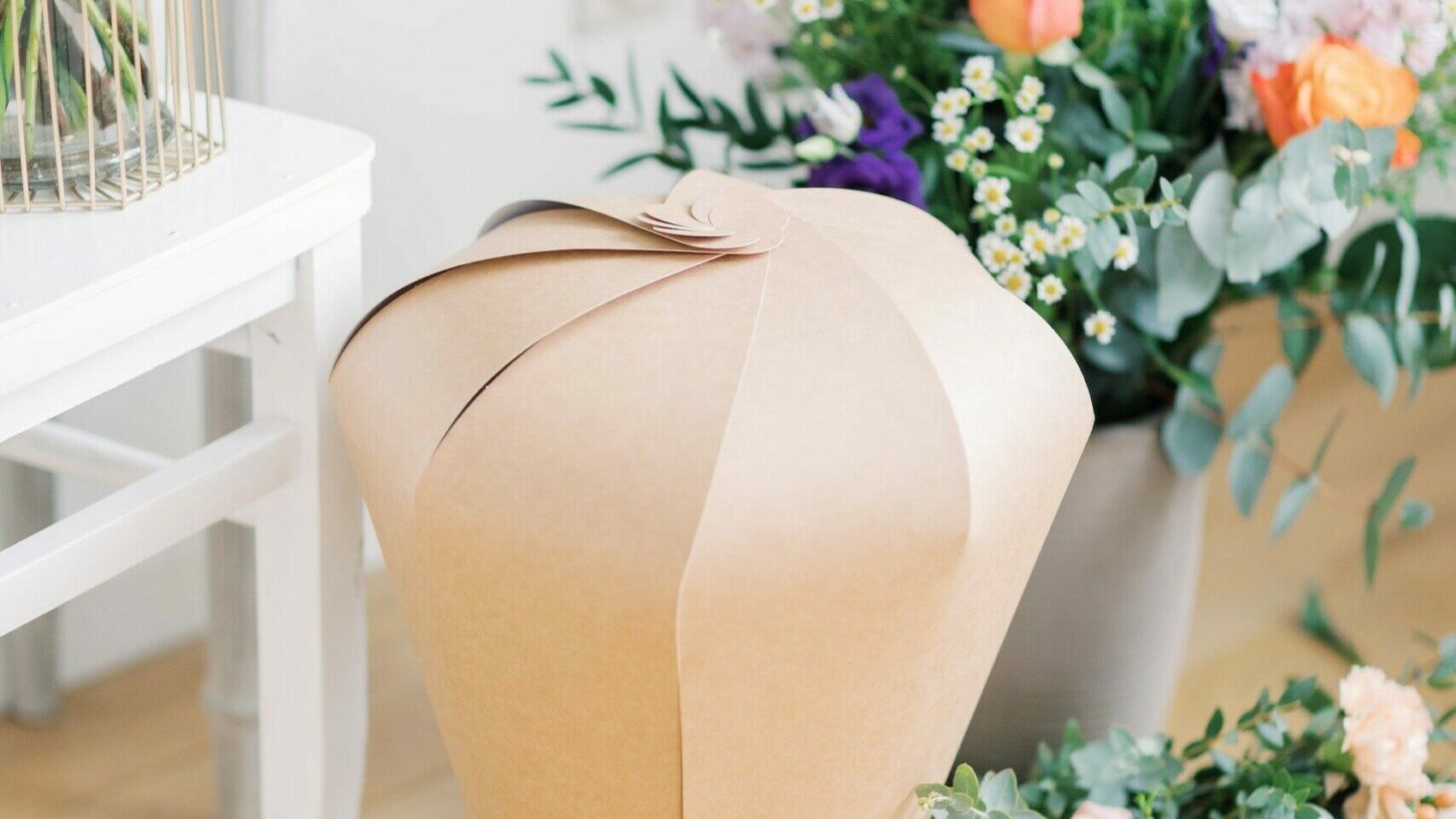 Lint
Trunk
Mechelen (City)
Meerhout
Merksplas
Mol
Mortsel (city)
Niel
Nijlen
Olen
Old-Turnhout (Oud-Turnhout)
Putte
Puers-Saint-Amand (Puurs-Sint-Amands)
Ranst
Ravels
Rethy (Retie)
Rijkevorsel
Rumst
Schelle
Schilde
Schoten
Wavre-Sainte-Catherine (Sint-Katelijne-Waver)
Stabroek
Turnhout (city)
Vorselaar
Vosselaar
Westerlo
Wijnegem
Willebrouck (Willebroek)
Wommelgem
Westwesel (Wuustwezel)
Zandhoven
Zoersel
Zwijndrecht
Questions about our online flower sales service