Business Solutions
A premium offer for image-conscious companies
The life of a company is also about celebrating the strong moments of an employee (birth, birthday, wedding, ...) but also sharing the joy of a success or a victory. At a time when recruiting employees is sometimes a complicated mission, a strong, human and joyful corporate culture is more necessary than ever.
For corporate customers, we offer a simple and efficient solution:

- A reduction of -5% on our entire range,
- a free bouquet for every 20 bouquets purchasedWhatever the time between your purchases *
- a VIP phone line to place your orders
- a month-end billing**
- of the co-branding without extra cost (your label, your goodies, ...)


*(in the form of a gift certificate of 60 eurosto use whenever you want!),
**(on request, for orders by phone),

Want to create a company account? Contact us
Need a customized offer? Contact us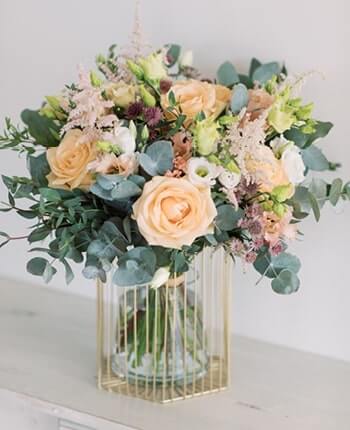 Simplified invoicing
For a single purchase If you want to order episodically, simply place your order online and indicate your VAT number. We will send you an invoice by e-mail automatically, within a minute of your order. You will need a Bancontact credit or payment card. Your customer account will remember your billing information for the next order. A simple solution, which will please your accountant.
You do not do not have a corporate credit card ? That's okay, contact us by e-mailWe will reply within the hour. We will take your order and send you an invoice to be settled before shipping.
For a 30-day billing, contact us by e-mailWe will get back to you within the hour. We will create a customer account together, sign a framework contract and - thanks to your customer account - you will be able to place your orders online without paying. At the end of the month, we will issue a summary invoice of your purchases to be paid within 30 days.
An order of 3 bouquets (and more...)?
For a bulk purchase (from 3 bouquets), no need to place your order online, our company service will take care of placing your order and send you an invoice. Payment will be made upon receipt of the invoice. We will send the bouquets after payment or directly if you have a framework contract. Contact us to discuss.
Automate the mademoiselle experience
We propose to automate the creation of your orders thanks to a dedicated customer area. It will allow you to define in a simplified process (XLS type) the coordinates, the date, the model of bouquet and the personalized message of each person. We take care of the rest! This solution is ideal for your employees' birthdays, secretaries' day or to congratulate your teams for a job well done! Contact us to discuss.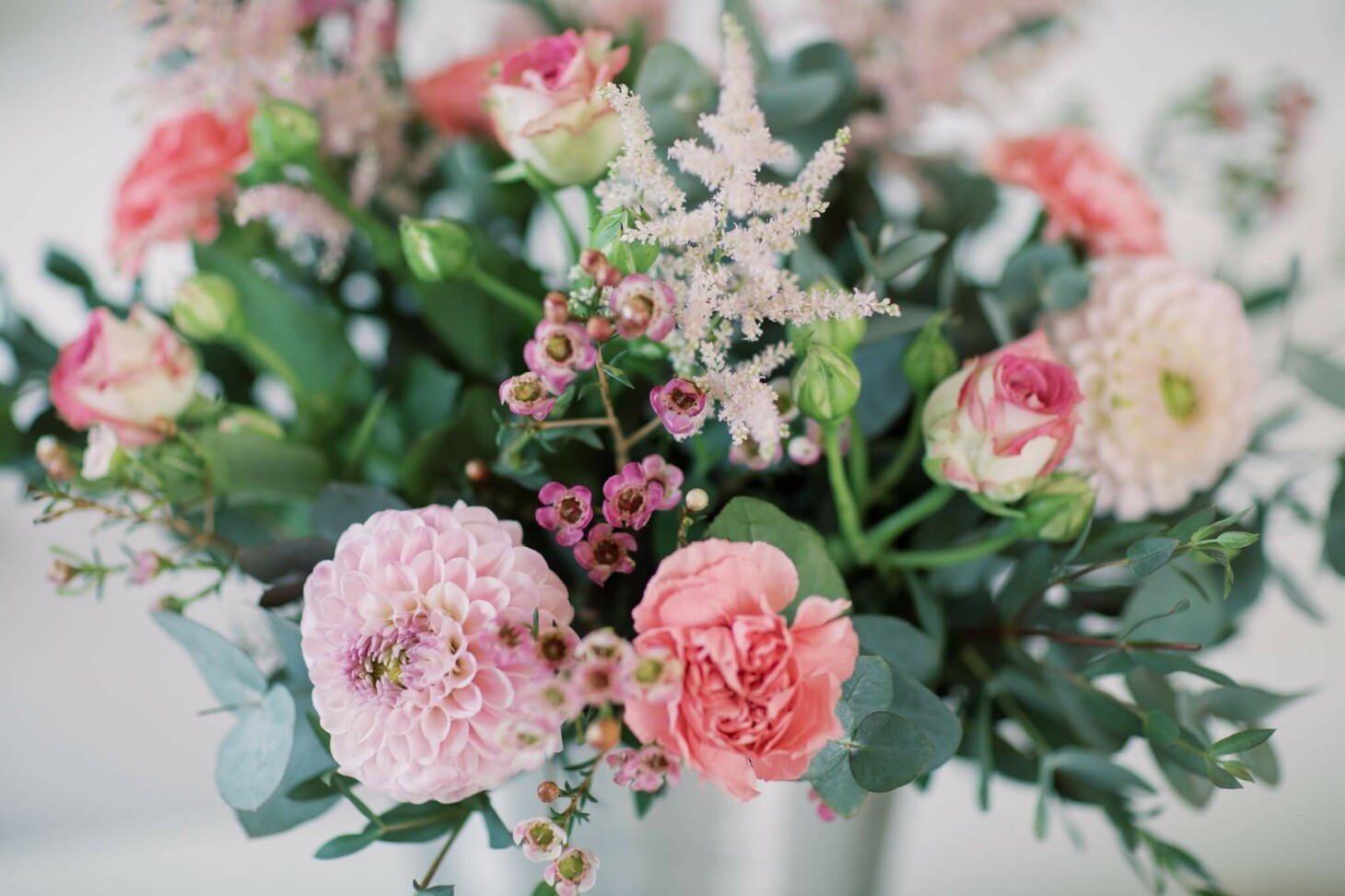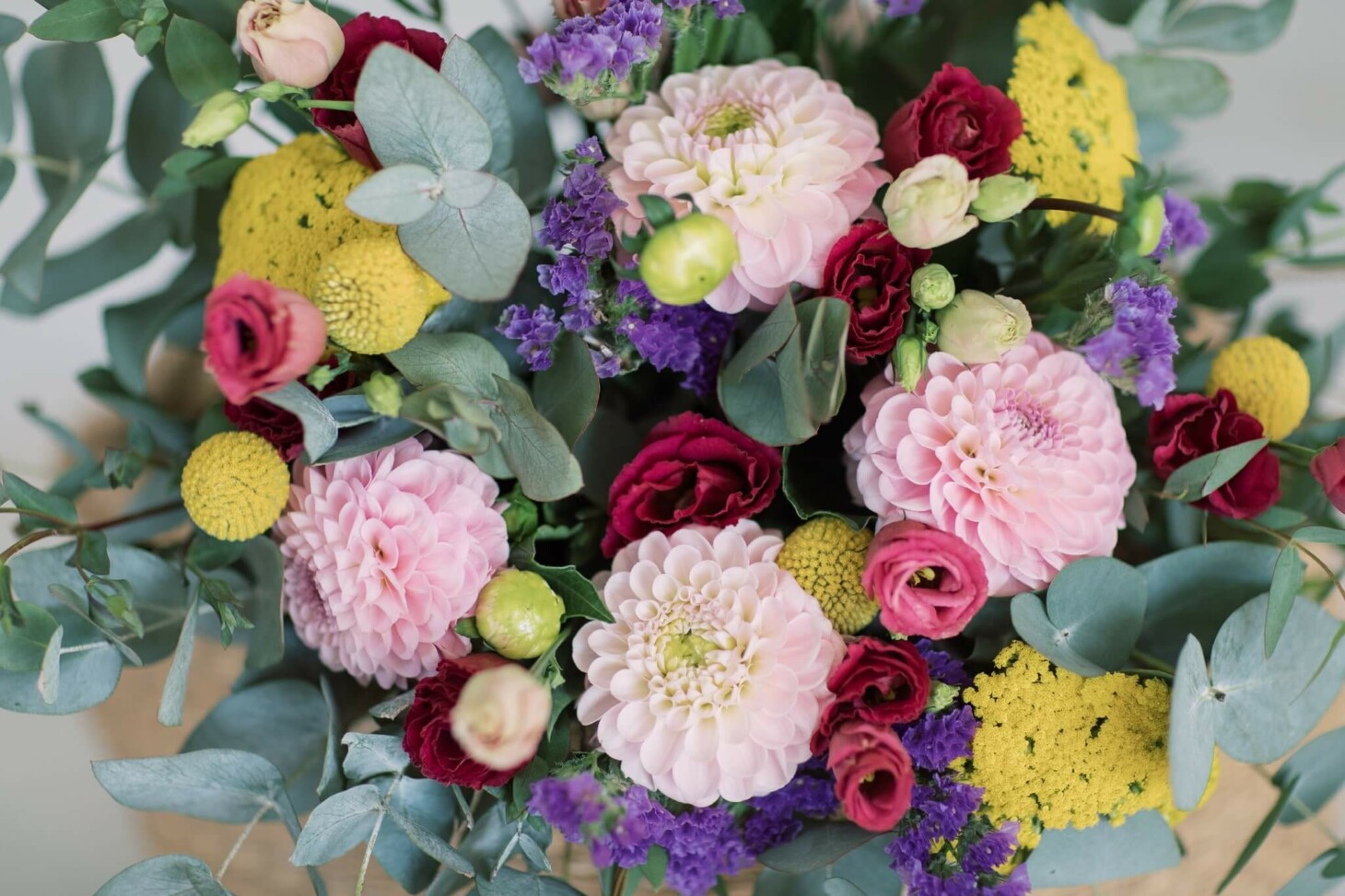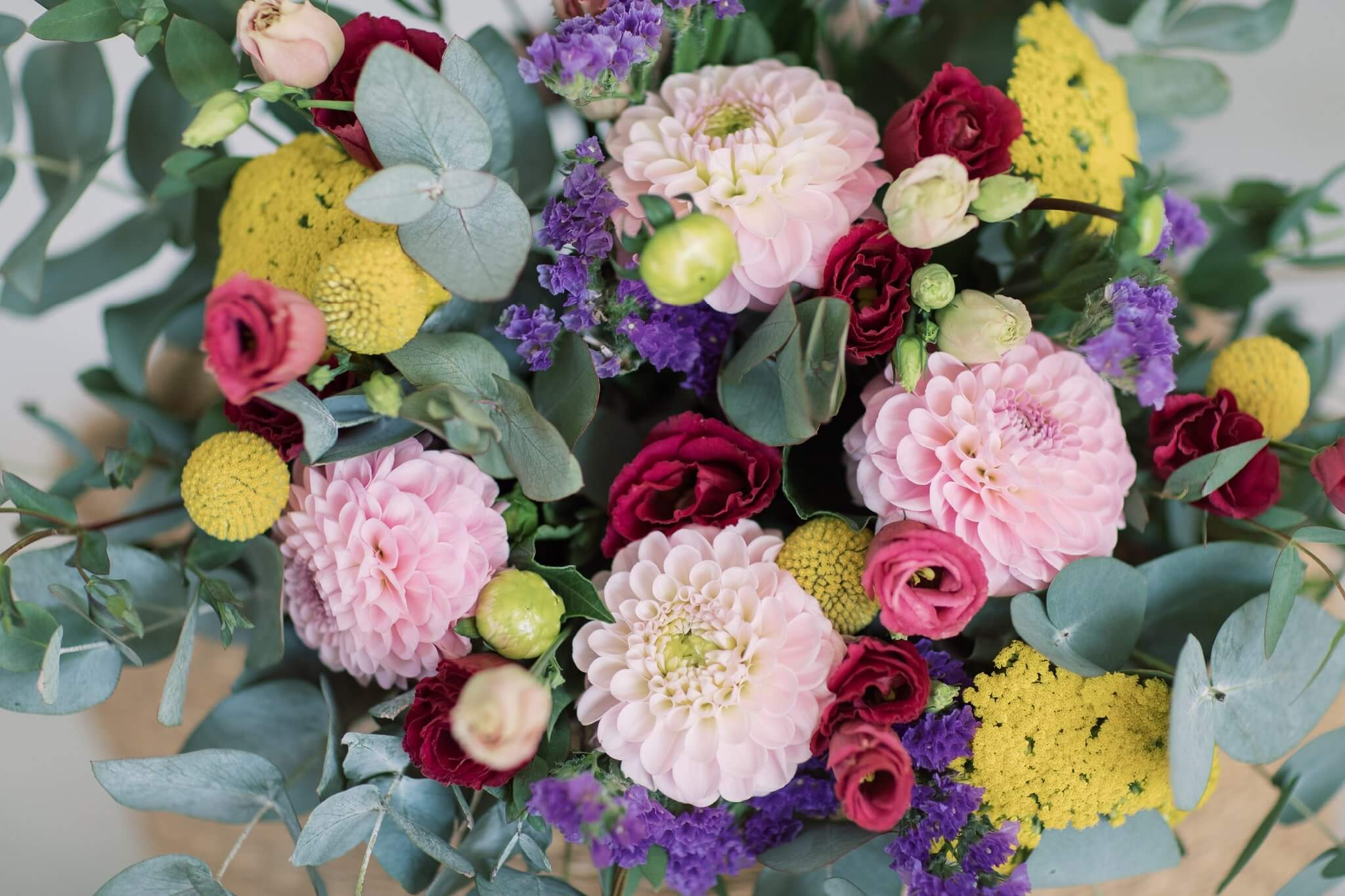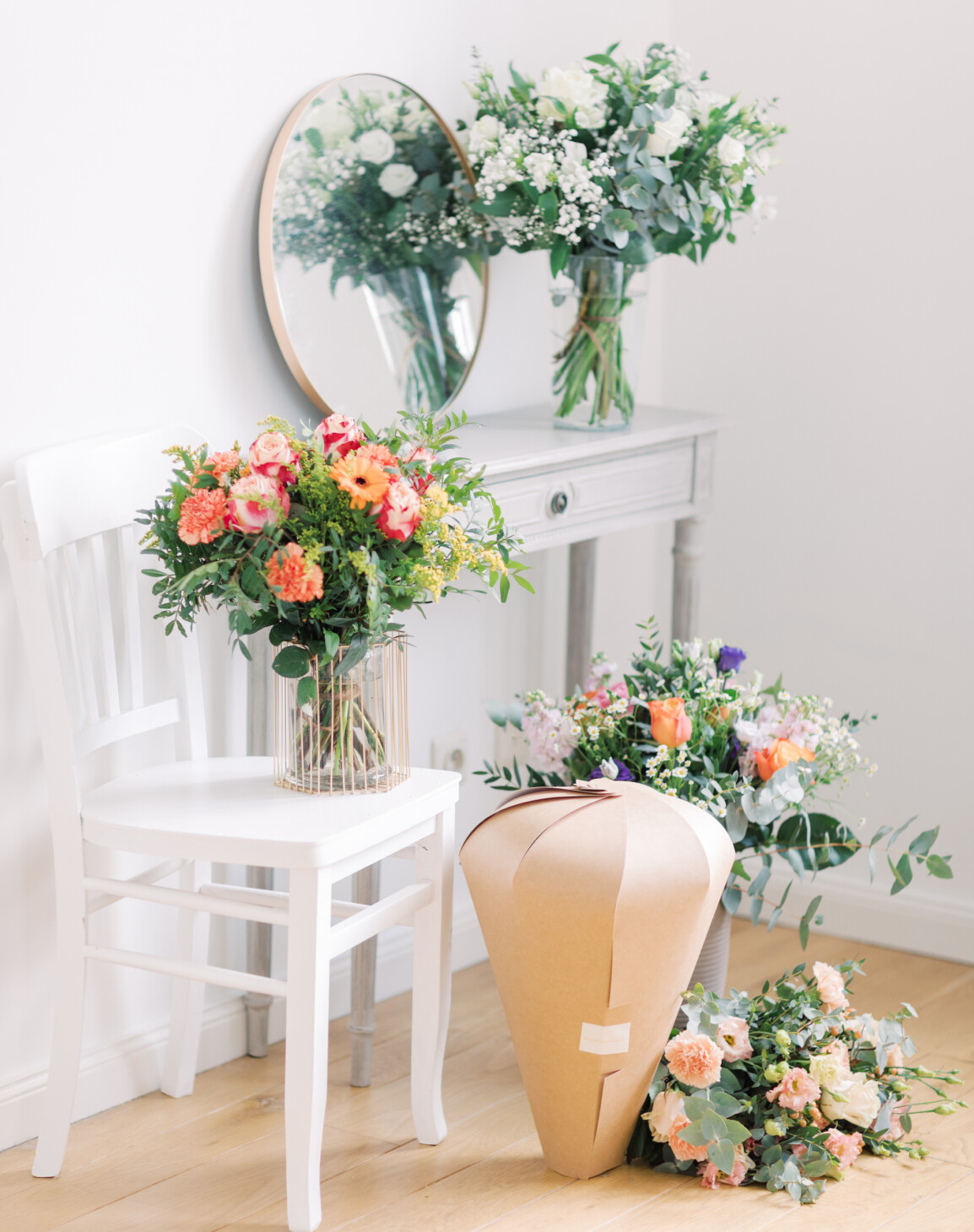 Adapted deliveries
If you wish to have your goods delivered multiple bouquets at the same address (often your company's) with individual messages, contact usWe offer a grouped delivery with adapted shipping costs.
Tailor-made bouquets for exclusive moments
Your company event sometimes requires different bouquets. Talk to us about your project, we can create completely custom-made bouquets, in the color of your company or your desires. Contact us to discuss.
Co-Branding
Your brand associated with ours
You want to deliver flowers with a premium experience to your best customers, collaborators or employees, but would like your corporate identity to appear on the packaging? No problem, we have a department of graphic designers who can offer you the integration of your identity on our packaging... A packaging with your company colours and why not a matching bouquet, all in the premium spirit of mademoiselle. Contact us to discuss.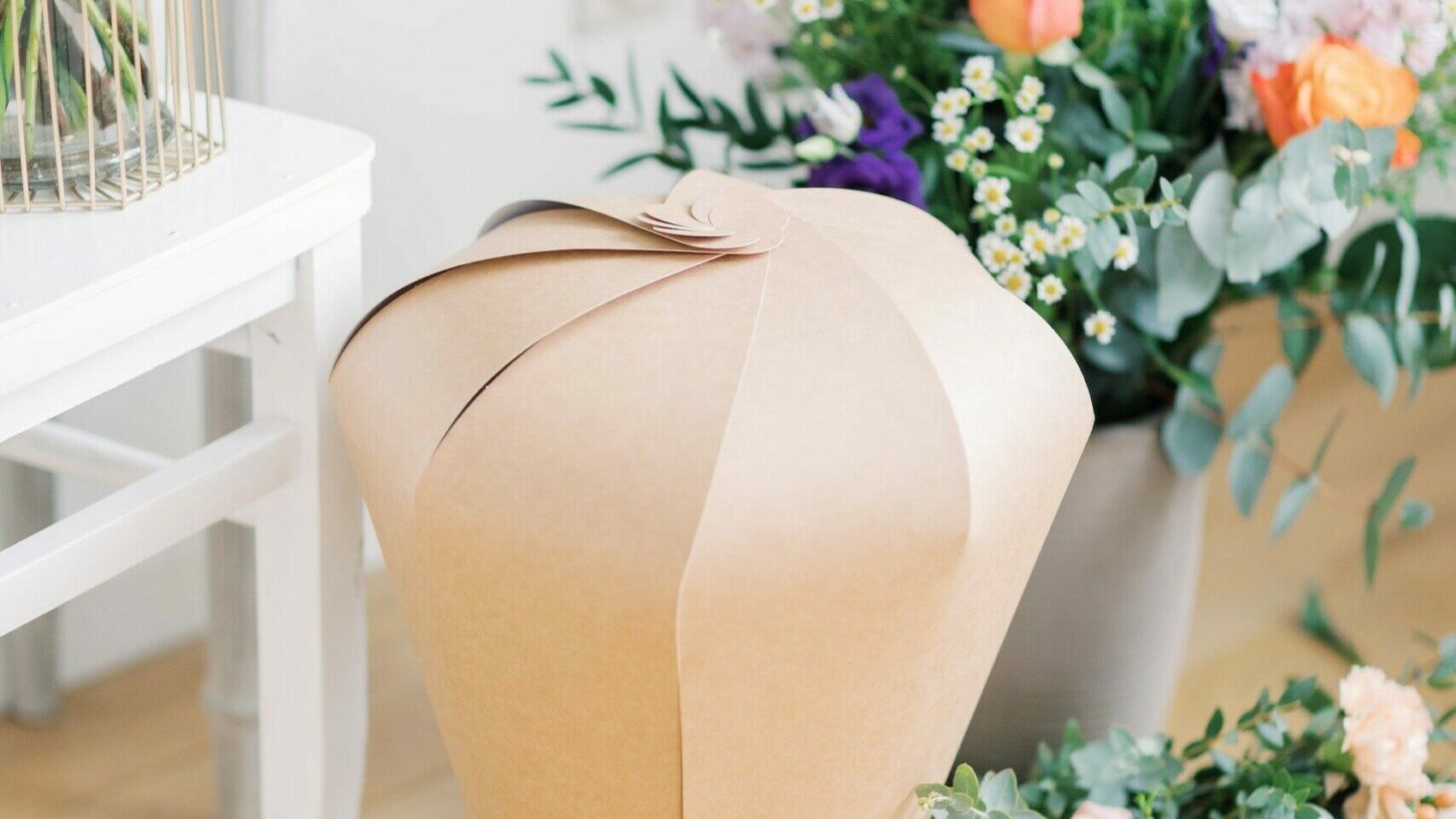 Our subscriptions, for monthly flowers in your office
Each month, add the delicate touch of a mademoiselle bouquet to your professional space. We offer you our range of bouquets as a professional subscription - invoice included.
Discover our monthly subscription solutions.